10

min read
With a virtual business address, you can receive postal mail and get cheap rent from actual office space services with real street addresses. Below we present our top virtual office address reviews, how each mail forwarding service works, and who can offer you the most prestigious business mailing address.
Virtual Offices
When looking for the best virtual office service, be sure to search our reviews for the features you need the most.
Cheapest monthly price
Lowest one-time setup fee
Shortest contract terms
Free toll-free numbers
Unlimited live reception
Call out and texting capabilities
Inexpensive account add-ons
Affordable meeting rooms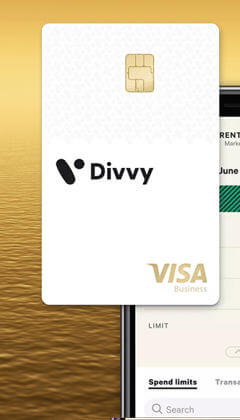 Get cash rewards and a $50k limit!
Divvy credit limits are determined by spending ability, not credit scores. Small business owners that can prove steady monthly revenues can apply for a Divvy corporate visa card.
No personal guarantee is required! All cardholders can also earn up to 7x reward points on hotels and 5x on restaurant purchases.
Get Divvy
Opus
With over 500 locations in North America for you to buy a virtual address, Opus Virtual Offices offer extensive coverage in 50 states in the US, including Puerto Rico. If you're also looking for a digital mailbox service in Canada, they have those too.
Many Opus Virtual Office reviews mention their prices and services being very straightforward and are great for new companies looking to promote a professional business image by having verifiably real street addresses.
Pricing
With a clear-cut $99 monthly fee, all virtual office plans sold at Opus are all-inclusive packages. Basic memberships include full mail and phone services, plus a live receptionist to answer your calls during business hours. Opus will also convert incoming faxes into emails and instantly send recordings of voice messages straight to your inbox.
Contract
The minimum contract at Opus is for three months (3 x $99), and there is a one-time setup fee of $100. If you wish to pay annually upfront, you'll get one month free (11 x $99), but we suggest you do a three-month trial before making that commitment.
Be sure to turn off your popup blocker and browse multiple pages on the Opus website, as they often have popup offers to waive the one-time setup fee.
Packages
All the options below come as standard features in all Opus virtual office packages for just $99/mo.
Professional business address in the location of your choice
Local business phone number and fax with a verifiable 411 listing
Live answering service with unlimited call transferring
Fax and voice mail forwarding to email
Extra Services
Along with your monthly fee, you'll have the option to tack on additional services to your professional mailing address. Simple features like texting and toll-free numbers cost just $10 per month, while extra phone extensions are $25 per month.
Many of their inexpensive add-ons can be turned on or off as needed, while others are billed by usage. The price for renting a meeting room at Opus is only $25 per hour and is also the cheapest option available by far within our list of top virtual office companies
Call out feature to make unlimited domestic calls through your business phone — $10/mo
Texting feature to send and receive texts — $10/mo
Toll-free number with unlimited incoming calls — $10/mo
Audio conferencing bridge to host small or large meetings – $10/mo
International call transfer to receive business calls while abroad — $10/mo
Additional extensions with voice boxes —$25/mo per extension
Meeting rooms of any size can be rented for $25/hr
Need help getting a fast loan?
Do you need startup financing, working capital for your business, funding for equipment or real estate? Would you like to get approval in as little as 48 – 72 hours, and your funds released within days?
Various lending products ranging are available for most business owners, including those with limited history or bad credit.
Apply Now
Locations
Opus has over 500 virtual office locations scattered across the US, including Puerto Rico. Some of the most prestigious office buildings you can pretend you own private office space are located in Beverly Hills, Boca Rotan, Los Angeles, Miami, and New York.
Small business owners can rent virtual mailboxes in Canada too, as Opus has virtual offices with business addresses in 6 different provinces in Canada (Alberta, British Columbia, New Brunswick, Nova Scotia, Ontario, and Saskatchewan).
Pros
On our list of the best places to rent virtual office space, you won't find a cheaper option than the $99 monthly fee that Opus offers. Their three-month minimum contracts also have the shortest term available in this industry.
The fact that Opus reports regularly to CreditSafe and Moodys (formerly Cortera) means that you can also build business credit by paying your rent on time.
The all-inclusive virtual office package from Opus includes services like unlimited live reception usage, which other companies charge extra for. While you won't get a physical address to conduct daily business at Opus, their $25 per hour meeting room rental price is a steal when compared to competitor pricing.
Cons
Although you can choose a physical office location and benefit from virtual office services at Opus, you cannot store inventory or equipment here; just rent meeting rooms by the hour.
Should you require more than their virtual office solutions can provide or need room for growth as an established brick-and-mortar business, then renting an office address at Opus might not be for you.
Alliance
Many small businesses, home-based businesses, and entrepreneurs around the world rely on Alliance's virtual assistants to man their company's front line. They are one of the best virtual office providers to offer dedicated receptionist services, and you'll also find their business address prices to be very competitive.
Locations
With over 1,200 Alliance locations in their global network, they are also one of the best virtual mailbox services if you need an international presence. You'll also find them to have multiple locations in the business districts of major cities like New York City, Washington D.C, Houston, Atlanta, and Dallas. You can also get an address for your business in several other cities with a sunny atmosphere, like Los Angeles, Miami, Las Vegas, or Orlando.
If you desire an international presence, Alliance can provide a virtual office address, as well as meeting and conference room access in over 40+ countries. global locations to maintain a business presence in their global network include Canada, Germany, Hong Kong, Mexico, the United Kingdom, the United Arab Emirates, and a few other countries.
Pricing
For most locations in the United States, Alliance virtual office pricing ranges from $50-$100 for their Platinum plan. This is their started package which included a phone number. To get live call answering services and postal mail receipt, you'll have to get a Platinum Plus membership, which costs $95-$225 extra per month.
If you need to meet clients or prospects, their average room rental prices are $25-$45 per hour but can be as low as $10-$15 depending on the city. For those that need to work remotely and just need a temporary workspace, the prices for their co-working spaces cost between $100 and $400 monthly.
A US virtual phone number can also be purchased for $30 a month without having to buy a business mailing address with them. For international businesses, the base plan price can rise dramatically based on the country with some offices having $60 monthly fees, while others are in the $300-$400/mo range.
No matter which plan you choose, do note that Alliance has a $100 setup fee, and requires a minimum six-month contract.
Platinum Plan
With a Platinum subscription, you get a virtual business address at the office building of your choice along with a phone number with a national 411 listing. . Unlimited local calls and long-distance minutes are with a voicemail mailbox that will email you copies of any messages left. Basic services like the ability to receive mail with a local pickup are also included.
Their online control panel allows you to set up an auto attendant, and a dial-by-name directory, while their professional appointment scheduling app can help you manage your customers.
Platinum Plus
When you subscribe to their Plus plan for $95/$145/$225 per month you'll get 50/100/200 minutes of live receptionist services. You'll also get 16 hours each month to use their meeting rooms, private offices, or hot desks, and the ability to receive unlimited letters
While you have full control of their call screening process, Alliance's friendly, professional receptionists will answer all your calls from Monday through Saturday. They'll greet callers with your company name and a custom greeting, then route them according to your needs.
Aside from providing excellent customer service and helping build your professional image, Alliance staff can also schedule appointments, take messages, and manage your calendar.
Discounts
When using a virtual office coupon for Alliance, you can save in many different ways. For August they have four different discounts available for U.S. business addresses.
VOLR08 — Save $90 off the setup fee when combining any virtual office address + live receptionist package
AUG60 — Save $60 when renting a virtual office that is at least $60/mo
AUG30 — Save $30 when renting a virtual office that is less than $59 or less per month
LRAUG — Get 50% off your first month when purchasing a Live Receptionist 50 plan
VPAUG — Save 50% off your first when purchasing a Virtual Phone plan
Davinci
With over 5,000 locations in 45 countries (and all 50 U.S. states), Davinci is one of the best virtual office companies for acquiring an international business address. Their broad global reach and notable reputation for proving great mail forwarding services are what make them special
Each Davinci Virtual office space has a physical location with a real street address and lobby greeters. They also contain a business support center that includes registered agent services to receive and manage your legal documents. Most of their business centers also have entity formation services if you need to register a corporation or LLC.
Pricing
Prices vary between locations but they start around $50 per month for a basic plan and have a $150-$199 setup fee, as well as a minimum 6-month contract. Do note your virtual office plans will cost extra on top of your monthly virtual mailbox service fee and any office or desk space you need to rent.
Individual add-ons like their monthly, weekly, or daily mail forwarding service also cost extra ($$25/$35/$85 per month).
Basic Plan
A basic Davinci virtual office registration includes a professional business address, a lobby directory listing, and the option to rent a coworking desk or meeting space. The available catering options when meeting with clients or utilizing their conference rooms is a nice touch. Meeting rooms also come with standard A/V equipment and reliable WiFi.
Business Plans
They have two business packages that cost $129/$239 per month and include 50/100 live answer minutes. You'll also get a free local or toll-free number with unlimited long-distance.
Their virtual receptions will answer your calls with whatever script you give them, as well as, provide call forwarding, routing, conferencing, and screening services. Voicemail management, online fax services, and an auto-receptionist are also included.
Premium Plans
While they included everything above from the business plans, premium packages offer more advanced virtual assistant features like appointment scheduling, outbound calling, order processing, and customer care. Their two premium packages have prices of $249/$319 per month, which also include 50/100 minutes of live call answer.
The plans also include bilingual virtual receptions who speak both English and Spanish. They can be further trained to answer business questions and manage complex call flows. They can also perform administrative tasks such as scheduling deliveries, managing your calendar, and returning calls.
Tax refund up to $26k per employee!
Through the Employee Retention Tax Credit, the IRS grants eligible employers a credit equal to 70% of qualifying wages per W2 employee, PER quarter.
If your business experienced a significant decline in gross receipts or was impacted by government shutdowns due to COVID-19, then let us help you solve the IRS's refund application puzzle. You can prequalify today, just by answering 8 simple Yes or No questions.
Get Qualified Today
FAQ
Below you'll find answers to our most frequently asked about the best virtual office companies and locations, how much they cost, and who provides the best virtual mailbox address services.
If you just a virtual address for online shopping, try these top package forwarding services.