5

min read
When looking to build business credit, you can review your company's financial health via free business credit reports from these websites. Some of them are business credit reporting agencies that offer free sneak previews, while others are third-party sites that help you obtain a good business credit score.
Free Reports
Other than free trials that provide access to full business credit reports for a limited time, you can enroll for a free Nav Business account to review business credit grades and receive short summary reports.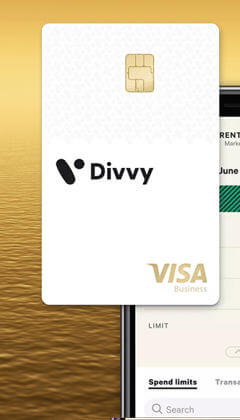 Get cash rewards and a $50k limit!
Divvy credit limits are determined by spending ability, not credit scores. Small business owners that can prove steady monthly revenues can apply for a Divvy corporate visa card.
No personal guarantee is required! All cardholders can also earn up to 7x reward points on hotels and 5x on restaurant purchases.
Get Divvy
Nav
The free credit reports you can access within a Nav Essentials account only require your email address and employer identification number, not your credit card or a separate bank account. Unlike CreditSignal, their free membership does not have an expiration date and will allow you to view credit summary reports from Dun & Bradstreet and the Experian personal credit bureaus.
You'll also get free alerts via text or email for credit score changes at D&B, Experian, and Equifax which come in the form of business credit grades lettered from A to F. This same grade check is also available for your personal credit scores from Experian and TransUnion.
Free membership at Nav further entitles you to their self-service credit-building tools that include goal-setting planners that help you pay down your business credit card or offer advice on how to improve your score.
Cons
Free accounts at Nav will only be able to access their business credit scores range, with A and B being the only grades you hope to see. To get access to the same full business reports that lenders can view, you'll have to upgrade to a paid subscription.
No FICO scores are included for free members, not even as a personal credit score range, so if you're looking to secure a small business administration loan, you'll have to subscribe to the Credit Builder plan ($50/mo).
There is a lot more to Nav Business than meets the eye. Along with access to your full Dun & Bradstreet, Equifax, and Experian business credit reports your subscription ($30/mo) includes $1 million in identity theft protection, lost wallet replacement coverage, and the ability to follow up to 5 other businesses' credit reports. Nav Business Perks
Free Scores
Companies can get free business credit scores at Dun & Bradstreet through CreditSignal alerts, as well as review their Tillful business credit score which is based on your current financial health rather than payment history.
Need help getting a fast loan?
Do you need startup financing, working capital for your business, funding for equipment or real estate? Would you like to get approval in as little as 48 – 72 hours, and your funds released within days?
Various lending products ranging are available for most business owners, including those with limited history or bad credit.
Apply Now
CreditSignal
No credit card is required to start receiving free CreditSignal alerts to changes in your D&B PAYDEX score, Financial Stress Score, Delinquency Predictor Score, and Supplier Evaluation Risk Rating. Unfortunately, access to your Business Failure Score which assesses your credit risk and how much financing you might be approved for is not included.
After your initial 14-day trial expires, your free membership will still allow you to receive email alerts of directional changes in your Dun & Bradstreet credit scores, get monthly summaries of your business credit file, and know how many times it was accessed.
As a free member, you'll also be granted access to the D&B online education center that provides comprehensive business data about specific industries, and personalized advice about building business credit based on your credit history.
Cons
After signing up for free, you will only have 14 days to see score changes in your business credit profile. Afterward, your alerts are restricted to up/down directional changes. To view your composite D&B rating and get unlimited access to your scores, you'll need to subscribe to CreditSignal Plus ($15/mo)
If you want to view your other business credit scoresor see who has been accessing your D&B credit file, you'll need to sign up for their premium CreditMonitoring ($39/mo) or CreditBuilder ($149-$199/mo) services.
To ensure you have free access to your business credit information when you need it most, don't start your 14-day CreditSignal trial until you have at least 3-5 active tier 1 tradelines that report regularly. Top Net 30 Accounts
Tillful
An alternative credit scoring resource, the Tillful Free Business Score is measured in a range from 0 to 100 (high risk to excellent credit) and is a real-time assessment of your current business financials.
Unlike other business credit reporting agencies, the Tillful scoring model prioritizes business cash flow over payment history. It looks to demonstrate financial reliability by reviewing transaction data from your bank and credit card accounts. By fully understanding your cash flow patterns it attempts to paint an accurate picture of your business's creditworthiness.
Tax refund up to $26k per employee!
Through the Employee Retention Tax Credit, the IRS grants eligible employers a credit equal to 70% of qualifying wages per W2 employee, PER quarter.
If your business experienced a significant decline in gross receipts or was impacted by government shutdowns due to COVID-19, then let us help you solve the IRS's refund application puzzle. You can prequalify today, just by answering 8 simple Yes or No questions.
Get Qualified Today
In addition to that, Tillful Business Score also factors in your:
Trends of increasing and decreasing cash balances
Cash inflow and outflow irregularities
Usage of overdraft protection
On-time payment history
Tillful only analyzes a business owner's credit data scores within their own proprietary system, and then assigns a financial stability risk rating to it. Their internal system relies solely on data being analyzed within their lending viability algorithm. So, no matter how many times you have Tillful assess your business credit history, it will not affect your ratings at other business credit bureaus.
The main purpose of Tillful scores is to see if you can get prequalified for credit lending products. They also share the top factors that are currently impacting your score, so you can focus your efforts on making the right improvements.
Cons
Your business's credit reports at Tillfil will not be viewed by any potential business partners or lenders and simply allows small business owners a glimpse into their borrowing power and business risk.
To properly view your business's credit standing in the eyes of banks and trade credit suppliers you need access to the business credit activity and credit data found in your full reports. For $40/mo, you can download the very same D&B, Experian, and Equifax business credit reports that lenders will review. Nav Business Perks
FAQ
Below you'll find answers to our most frequently asked questions on how you can check your business credit rating or score for free. This includes the best credit monitoring services, along with those that offer a free credit report.