3

min read
When getting approved for vendor accounts with invoice payment terms up to 60 days, you can maximize your cash flow while increasing inventory and building up your business credit.
What Does NET 60 Mean?
Net 60 is a form of credit terms where you'll receive up to 60 days to pay your purchase in full with no interest or penalties. Most companies mark the due date based on the day they send the invoice via email or when your order gets postmarked for delivery.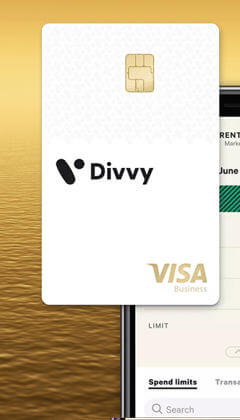 Get cash rewards and a $50k limit!
Divvy credit limits are determined by spending ability, not credit scores. Small business owners that can prove steady monthly revenues can apply for a Divvy corporate visa card.
No personal guarantee is required! All cardholders can also earn up to 7x reward points on hotels and 5x on restaurant purchases.
Get Divvy
Pros
There are many advantages to not having to pay your bills for 60 days that include helping you stock inventory without capital and freeing up your cash flow.
Orders get delivered long before you have to pay for them
You can stock inventory with no upfront cost or interest fees
You'll have up to two months to pay your invoice
Buying on NET 60 credit terms can free up your monthly cash flow
Paying on time can help increase your credit score
Cons
The disadvantages of NET 60 terms are generally related to late payments, where you can incur extra charges and high interest rates. You may also find purchases prices are more costly and that minimum orders may be required.
Products and services available with NET 60 terms may have a higher purchase cost than paying upfront.
Not paying your NET 60 bills on time will negatively impact your business credit score
Late payments on your invoices can also incur high interest rates and extra charges
Minimum orders may be required to attain NET 60 terms
Ordering items on credit is easy, allowing you to make purchases beyond your means
Top NET 60 Vendors
The best vendors offer NET 60 terms with no extra costs while reporting your purchase transactions to major credit bureaus. By simply buying products or services that you need through your vendor accounts, you can increase your business score to the point of being able to apply for large credit lines and loans.
Need help getting a fast loan?
Do you need startup financing, working capital for your business, funding for equipment or real estate? Would you like to get approval in as little as 48 – 72 hours, and your funds released within days?
Various lending products ranging are available for most business owners, including those with limited history or bad credit.
Apply Now
Supplied!
A wholesale supplier for boutique shop items, Supplied allows you to purchase stock merchandise with no minimum order required. The Supplied catalog offers clothing, jewelry, and fashion accessories, along with some trendy decor, bed & bath, and office supplies.
Terms
You can order as much or as little as you need while mixing and matching between products and categories.
If you pay your invoice in full by the due date, there are no interest, fees, or penalties. All orders come with a no-questions-asked return policy of 30 days from receipt, but you must pay the return shipping cost.
Supplied NET 60 Terms
Get Approved
You can get access to trade credit without a credit check by applying via Rumbleship, their third-party payment partner. Your credit application can be approved during checkout or opening a vendor account.
To ensure a fast approval, be sure to have the following information handy. Once you also verify your online banking credentials through Plaid, you can receive instant online approval. Should you choose to enter your bank routing and account number, you'll have to wait for manual approval.
Federal Tax ID Number — EIN or SSN if a sole proprietor
Business Name — Legal and DBA that matches EIN
Business Contact Info — Email, phone number, and address
State reseller certificate — Upload a current photo
Banking Details — Secure online connect or enter bank routing info
Tax refund up to $26k per employee!
Through the Employee Retention Tax Credit, the IRS grants eligible employers a credit equal to 70% of qualifying wages per W2 employee, PER quarter.
If your business experienced a significant decline in gross receipts or was impacted by government shutdowns due to COVID-19, then let us help you solve the IRS's refund application puzzle. You can prequalify today, just by answering 8 simple Yes or No questions.
Get Qualified Today