5

min read
View our free list of wholesale hair distributors and net 30 hair vendors where you can buy hair extensions, wigs, etc. in bulk or with trade credit.
Net 30 Vendors
Below you'll find our list of wholesale distributors that supply businesses with hair extensions and wigs, along with salon-quality hair products and accessories. If you need easy trade credit, these companies are also capable of purchasing invoices with Net 15 or Net 30 payment terms. You can also find more hair salon related options on our list of net 30 beauty supply vendors.
Need help getting a fast loan?
Do you need startup financing, working capital for your business, funding for equipment or real estate? Would you like to get approval in as little as 48 – 72 hours, and your funds released within days?
Various lending products ranging are available for most business owners, including those with limited history or bad credit.
Apply Now
Dynasty Goddess
A family-owned company, Dynasty Goddess is one of a few good virgin hair vendors that offer great quality hair brand products with bi-weekly payment options. Their headquarters and shipping center is located in West Palm Beach, Florida, and they also have a factory in Thailand so they can grade A quality, 100% virgin human hair from nearby Malaysia, Cambodia, Burma, and India too.
The international presence of Dynasty Goddess and their media accolades has earned them a reputation of being a reliable hair vendor and one of the top virgin human hair sellers in the USA. They sell all types of hair extensions, wigs, lace closures, lace frontals, hair bundles, and more.
New customers can buy a single hair sample pack for as little as $50, while large companies can place orders of 2,000 bundles per week. Wholesale pricing requires a minimum purchase of 12 hair bundles, Dynasty Goddess has special starter packages priced from $650. Their products can also be shipping with your own branded labels so they can be placed immediately in your store upon delivery.
Businesses can get instant wholesale financing through Shop Pay, Sezzle or Quad Pay while orders get shipped right away. No paperwork is required, while your total order payment will be split into four bi-weekly installments that are automatically deducted from your bank account.
You can get 10% off your order by entering our planning10 coupon code during checkout. If you see their VIP shopper sales timer appear, then try using the coupon codes VIP or STAR instead to receive 15%-50% off your order!
UNice
Many of the best-sellers at UNice are human virgin hair and bundles that include Brazilian, Peruvian, Malaysian, and Indian wigs, laces and weaves in either straight, curly, bob, or wavey styles.
They also sell some hair accessories such as false eyelashes, night cap sleeping hats, wig grip headbands, and glue remover tape.
Unice sells quality virgin hair at factory prices to wholesale hair distributors, hair vendors, and clients. Buyers can also pay for their Unice orders in 4 interest-free installments through Sezzle and Quadpay with bi-weekly payments.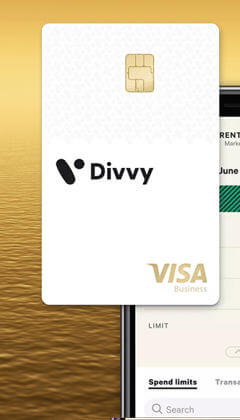 Get cash rewards and a $50k limit!
Divvy credit limits are determined by spending ability, not credit scores. Small business owners that can prove steady monthly revenues can apply for a Divvy corporate visa card.
No personal guarantee is required! All cardholders can also earn up to 7x reward points on hotels and 5x on restaurant purchases.
Get Divvy
Wholesale Vendors
While you will have to pay for your hair product purchases in advance with these wholesale hair vendors, they offer great value pricing and quality customer service. You can also find more hair salon related options on our list of wholesale beauty supply distributors.
Ted Hair
Established in 2008, Ted Hair is known for providing exceptional quality virgin hair to customers. They have hair factory showrooms in Atlanta, Chicago, Houston, Los Angeles, Miami, New Jersey, New York, New Orleans, and Fairfax, Virginia. These locations accept walk-ins on business days and make it very easy to get a hair sample or view the top-quality hair products they sell.
Ted Hair welcomes licensed professionals and anyone with their own hair business to apply for real factory prices. Their acceptable business type list includes beauty salons, hair stylists, hair and beauty shops, and online stores. Once you get approved as a vendor, you can make discounted purchases of wigs, extensions, weaves, bundles, and false eyelashes.
What makes Ted Hair one of the best wholesale hair vendors is that a new business can place a single order for virgin human hair, while established businesses can order in large volumes. You can periodically find discounts and deals up to 20% when combining hair products or purchasing pre-made packages like hair bundles.
While they don't offer layaway or payment by invoice, they do accept numerous payment options like Western Union, Money Gram, and bank transfers. For PayPal payments, there is an extra 5% processing fee.
Tax refund up to $26k per employee!
Through the Employee Retention Tax Credit, the IRS grants eligible employers a credit equal to 70% of qualifying wages per W2 employee, PER quarter.
If your business experienced a significant decline in gross receipts or was impacted by government shutdowns due to COVID-19, then let us help you solve the IRS's refund application puzzle. You can prequalify today, just by answering 8 simple Yes or No questions.
Get Qualified Today
Private Label Extensions
One of a select few good hair vendors based in the state of Georgia. Private Label Wholesale is the vendor side of Private Label Extensions. Their catalog of hair products includes wigs, weaves, bundles, I-tips, clip-ins, tape-ins, as well as, false lashes and lip cosmetics.
To view PLE products in person, you can visit their showrooms in Atlanta, Lithonia, Smyrna, and Tucker along with their locations in Detroit, Charlotte, and Greenville. Wholesale purchases, however, must be made online through their Private Label Wholesale, Private Label Branding, or Dropship Bundles websites.
Through these company divisions, you can get low factory prices, personalized product branding, and drop-shipping straight to your customers. Minimum orders for vendors are $300 per with payment options via credit card, Shop Pay, and PayPal accounts with confirmed addresses.
To get approved as a wholesale Private Label partner you need to be a licensed professional with a legally registered business that has an EIN tax id. Typical vendor types they like include stylists or cosmetologists, hair/beauty salon and store owners, as well as, e-commerce website owners.