11

min read
While Reliant Funding is legit and has a high rate of loan approval, it comes with a price that small business owners must be willing to pay. Their short-term bridge loans and merchant cash advances have factor rate multipliers where the interest costs can pile up quickly.
Online Reviews
With a minimum FICO score of 525 to qualify, their loans are one of the easier alternative online lenders to get approval from. The downside to Reliant Funding business financing, however, is that their lending products can get quite expensive.
Unfortunately, online reviews for Reliant Funding do not seem to bode well for anyone wanting to do business with them either. Across the board, there are very few review scores worth noting other than in a bad way.
Many reviewers mention Reliant Funding placing liens on their business. There's also a lot of lawyer talk about contract stipulations that severely reduce a borrower's legal rights after loan default or when applying to other lenders while still under contract.
Need help getting a fast loan?
Do you need startup financing, working capital for your business, funding for equipment or real estate? Would you like to get approval in as little as 48 – 72 hours, and your funds released within days?
Various lending products ranging are available for most business owners, including those with limited history or bad credit.
Apply Now
BBB
When a company has been in business for 17+ years like Reliant Funding has and they are not BBB accredited that says a whole lot on its own. The 1.35/5 BBB customer review score is also quite poor and is their C- BBB rating.
Of the 40+ complaints on file in the last 3 years, most of them are from 2019, and there has been little action since. There is also a BBB report on known government actions involving business marketplace conduct where words like false, misleading, or deceptive., are mentioned along with a fine of $250,000 being paid by the company.
Since there are no recent bad reviews, it's possible they've changed their evil ways. In any case, you'll most likely need to carefully read the fine print before signing any contract.
Trustpilot
When looking at Trustpilot reviews, you can start to view Reliant Funding in a much different light. Here, there are many 5-star ratings and a 4.8/5.0 score from over 1,200 reviewers.
If you take a closer look though, you'll see almost all reviewers have just 1 review at Trustpilot, you may safely assume that Reliant Funding invited them to write a review after they approved their loan. If this were true, then, of course, the reviewer is happy as they got their funding, but the score is not indicative of anything other than the application process.
When you scroll the reviews page, you see some completely opposite 1 star reviews that mention recent items of 28-35% interest rates, daily payments, and sales funnels that are hard to unsubscribe from. The responses from the company on negative Trustpilot reviews seem to be copy/pasted and whose sole purpose is just to ensure no negative review goes without a company response.
Google
The 4.5 rating that Reliant Funding has on Google Reviews is heavily skewed by the fact that many 5-star ratings are actually for another company named Reliant Medical Care. Other reviewers simply give 5-star reviews to post questions rather than review services rendered.
Of the negative 1-star reviews, many mention skeptical marketing practices. Other reviewers mention contract fine-print, such as fines being levied for business owners getting funding elsewhere while having an open Reliant Funding loan.
Yelp
While not typically used by business lenders, Yelp reviews can still provide a good indication of customer experiences from an average small business owner who is new to online lending.
Many of Reliant Funding's 20+ reviews on Yelp are from 2-4 years in the past. Their 1.5/5.0 review rating also indicates that most reviews are complaints with many mentions of people feeling like they were getting scammed.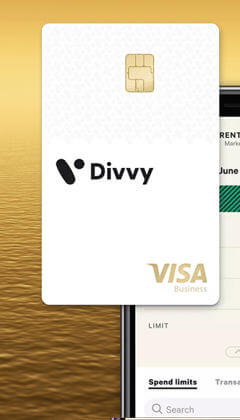 Get cash rewards and a $50k limit!
Divvy credit limits are determined by spending ability, not credit scores. Small business owners that can prove steady monthly revenues can apply for a Divvy corporate visa card.
No personal guarantee is required! All cardholders can also earn up to 7x reward points on hotels and 5x on restaurant purchases.
Get Divvy
Things to Know
There are many things you need to know before you should even think about giving Reliant Funding your contact information, let alone signing a loan contract with them.
Be sure you also read all Reliant Funding reviews before making your decision on whether or not you want to do business with them.
Factor Rates
While not stated publically, several reviewers say their Reliant Funding interest rates were quoted at 28-35%.
Factor rates and APR interest rates, however, are two completely different things. Factor rates and multipliers are based on the length of your loan term, while ARP is a fixed 12-month interest rate, no matter the loan term length.
If you sign a short-term loan contract to borrow $10,000 with a 1.3 multiplying factor and 90 payback terms, it means you'll have to pay $3,000 in interest on your loan in just 90 days. If this was calculated as 30% APR, then the same interest be would spread over 365 days.
Daily Payments
Typically, most merchant account advances require daily loan repayments that are automatically withdrawn from your business bank account. If you don't have the cash flow to support daily payments, or at least have overdraft protection, you'll also be liable for any over-limit fees your bank will charge.
The fees Reliant Funding charges for payment processing also need to be added to your costs, so be sure to ask your loan representative about them
Sales Talk
There are many review complaints about clients being told something on the phone, and then committing to something else entirely when signing their contract. Any time a lender replies to your email questions with a request to call them back, it's likely they simply don't want anything in writing.
Things to look out for the Reliant Funding contracts are:
Total amount of loan term interest
Loan penalties, including a penalty when applying for loans outside of Reliant Funding
Processing fees that are apparently added on top of their factoring rates
Excessive email marketing and phone calls once contact info is provided
Mailing Lists
If you find yourself bombarded by Reliant Funding marketing emails with no unsubscribe link in them, try sending an email to remove@reliantfunding.com.
Cons
Aside from the cons listed above, there are few others than
Short repayment terms = more interest paid in a shorter amount of time
Factor rates not publically disclosed = contact and business details required
Pros
As long you know what you're getting yourself into, there are a few good things to note about Reliant Funding. In particular, the features that stand out are their 70% approval rate and quick funding release.
High approval rate with soft requirements
Fast release of short-term funding
Streamlined application process
Personal guarantee may not be required on some loans
Tax refund up to $26k per employee!
Through the Employee Retention Tax Credit, the IRS grants eligible employers a credit equal to 70% of qualifying wages per W2 employee, PER quarter.
If your business experienced a significant decline in gross receipts or was impacted by government shutdowns due to COVID-19, then let us help you solve the IRS's refund application puzzle. You can prequalify today, just by answering 8 simple Yes or No questions.
Get Qualified Today
Who is Reliant Funding
Founded in 2008, Reliant Funding is an alternative lender based in San Diego that specializes in merchant cash advances and short-term loans. Almost all of Reliant Funding's loan offers have online applications that can be processed, approved, and underwritten within a few business days.
Their large-scale SBA loans, however, require rigorous Small Business Administration scrutiny, and it can take several weeks to secure your funding.
Loans
Depending on the needs of your business, you can choose Reliant Funding's many different loan offers. These include merchant cash advances, bridge loans, lines of credit, equipment leasing, as well, as startup and e-commerce funding.
Merchant Cash Advances
Also known as MCAs, merchant cash advances allow you to borrow money for your business based on a percentage of credit card sales revenue.
Reliant's MCA program has a very quick funding process where your get money deposited directly into your business bank account within 24-48 hours. There are no restrictions on how you spend this money, but you will need to make daily or weekly payments on your loan.
While Reliant Funding's merchant cash advances have easy approval requirements, be sure you understand all of their fees, and that you have enough cash flow to easily make your payments on time.
$2.5k to $400k maximum loan amount
15 months maximum term
Minimum 1.18 factor rate
Many short-term loans seem to have a 1.28 – 1.35 factor rate
Qualifications
For merchant cash advances and bridge loans with short terms, the general requirements are:
525 FICO credit score
$60k in annual revenue
6 months in business
Repayment Process
Unlike normal business loans with monthly payments, you will need to pay back your merchant cash advance on a daily or weekly basis. You can choose to pay via ACH debits from your business checking account or allow Reliant to take a fixed percentage of your credit card revenue.
Bridge Loans
A short-term loan offer to small businesses, bridge funding can help you quickly increase your cash flow with fast financing and flexible repayment options. Typically, the loan payback terms are less than a year with the money being used any way you see fit.
$5k to $400K maximum loan amount
loan terms of 6 to 18 months
varying interest rates
Qualifications
The requirements for bridge loans with short terms are the same as MCAs:
525 FICO credit score
$60k in annual revenue
6 months in business
Equipment Leasing
These loans are specifically for the acquisition of leasing equipment for your business, which then doubles as collateral for the loan. Typically, it will cover most leases agreements related to equipment or technology.
$400K maximum loan amount
varying interest rates and loan terms
Qualifications
For equipment loans, the approval requirements are more strict and cater to somewhat established businesses.
650 FICO credit score
solid cash flow and revenues for the past 3-6 months
12 months in business
Lines of Credit
The business credit lines that Reliant Funding offers are one of their hardest loans to get. They require a good to very good credit score, as well as, a documented history of paying your bills on time.
Qualifications
To get approved for a business line of credit, you will need a high credit score and solid credit history.
700 FICO credit score
Positive history of paying debts on time
Income and current debt levels will also be taken into consideration
How to Qualify
Reliant Funding offers an estimated 70% approval rate on its applications. If can pass through the following qualification, you're much more likely to get your loan approved.
Requirements
The bare minimum credit score you will need to apply for bridge loans and merchant cash advance is 525, but other options require a 640-690+ score.
Copy of your driver's license
Voided business check
Business bank statements
525 FICO credit score
Financials
There are a few requirements related to financial history that all applicants must pass before they should even consider applying to Reliant Funding.
Business not in bankruptcy
No significant judgments or liens without a payment plan
No negative landlord references
Credit Score
For bridge loans and merchant cash advances, the primary business owner must have at least a 525 FICO credit score
When it comes to loans for new or used equipment, a minimum credit score of 650 is required, while lines of credit required a score of 700 or more.
Industries
While there's not a public list of eligible industries that can apply for business financing with Reliant Funding, the list below eligible sectors can be used as a rough guide.
Construction
Trucking, Transportation, and Auto Repair
Restaurants and Bars
Retail and Franchises
Health Care and Services
How to Apply
You can apply for Reliant Funding loans via an online application form, but it's best you fully understand their application underwriting process beforehand.
Process
You can start by requesting a quick quote on the Reliant Funding website, but do note that your contact info might be used to excessive market you into applying for their loans. If it's just information you want, it's best just to read as many negative Reliant funding reviews as you can find.
If you've already read our things to know about Reliant Funding and still want to start your application process, then just click on the Apply button in the right corner of their website. Once the form opens, you'll need the following information:
Business name
Years in operation
Monthly and annual revenue
Loan amount desired
Phone number where they can contact you
Phone Calls
The real loan application process then starts with a phone call from a Reliant Funding representative who will explain the loan process and what other documentation/verification you might require, like:
Bank statements
Positive landlord referral
Credit check authorization form
If you just call them directly on their toll-free line at 877-850-0998 with this info already in hand it can save time.
Funding
Once your business history has been checked, and you've agreed to sign their paperwork, most small business loans, and merchant cash advance get approved within 24 hours.
If you applied for equipment financing the funding timeline may be extended to a few in order to sort out the paperwork.
FAQ
Below you will find answers to our most frequently asked question about Reliant Funding's loans, how they operate and what client reviews say.
1

min read
Yes, they are a real company that has helped small businesses get funded over 1.7 billion dollars over the last 17 years. Online reviews, however, state their marketing tactics border on guerilla territory with excessive emailing and phone calls to quote applicants, and credit card mailers to businesses who have never even heard of them.
While Reliant Funding has a very high approval rate, you have to fully understand their contract fine print before you do business with them. If you're not a small business owner in desperate need of quick cash at any cost, then there are many other alternative lenders worth reviewing first.
1

min read
The most suitable applicants for Reliant Funding loans are small business owners with mediocre credit who can profit from quick funding approval. The Catch-22 is that they also must be prepared to pay excessive interest rates to secure funding, and to endure the consequences should their loan go into default.
1

min read
The Reliant Funding BBB rating is a C- and they are NOT BBB accredited. There has only been one review posted since 2019 on the Better Business Bureau website and their customer review score is a paltry 1.35/5. That being said, objectionable marketing tactics and full disclosure of loan details, rather than their loan approval rate seem to be the main complaints. Reliant Funding reviews in late 2021 and early 2022 have shown some promise, but high interest rates are still an issue.