6

min read
Get same-day funding for small business loans and credit lines. OnDeck interest rates are steep, but Better Business Bureau reviews say they're honest about it. The OnDeck loan agreement requires you to have a 600 FICO,$100k in revenues, and a business bank account.
Why OnDeck
If your business needs money fast, and no one else will give it to you, then OnDeck is definitely worth a look. We like the fact that they seemingly go out of their way to explain the loan application process rather than hide their high-interest rates and origination fees in the fine print.
Need help getting a fast loan?
Do you need startup financing, working capital for your business, funding for equipment or real estate? Would you like to get approval in as little as 48 – 72 hours, and your funds released within days?
Various lending products ranging are available for most business owners, including those with limited history or bad credit.
Apply Now
Loyalty Benefits
Current OnDeck customers can have their remaining interest waived when taking a new OnDeck loan, and may also qualify for a lower rate and 0% origination fee.
Reporting
OnDeck can help you build business credit by reporting loan payments to Equifax, Experian, and PayNet.
Reviews
The majority of reviews for OnDeck financing are positive. While you will also find some complaints, their Better Business Bureau rating is an A+, which shows they are willing to resolve them.
Complaints
During the last three years, there are 32 BBB complaints with the only one in 2022 being in early January. With a 3.68/5 rating, they're certainly not perfect, but they seem willing to respond and deal with every single complaint.
The main issue with OnDeck reviews is the high costs of loans and credit lines, which you should already know before you sign on the dotted line. Other reviewers negatively mention the faulty transparency regarding loan terms, daily payment requirements, little COVID-19 assistance, or some delays in applications.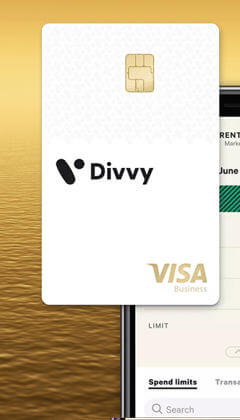 Get cash rewards and a $50k limit!
Divvy credit limits are determined by spending ability, not credit scores. Small business owners that can prove steady monthly revenues can apply for a Divvy corporate visa card.
No personal guarantee is required! All cardholders can also earn up to 7x reward points on hotels and 5x on restaurant purchases.
Get Divvy
High Costs of Borrowing
One thing is certain, OnDeck loans do not come cheap. APR could reach a staggering 98.3%. Whereas, for more traditional loans, the APR doesn't exceed 40%. Sure, you pay more for working capital, but this is not that problematic if you need easy approval. However, we advise you to research the entire financing market before deciding what's the rightest for your company at a certain moment.
Advertising Transparency
Not all customers understood all costs and loan conditions before accepting the offer.
Application Delays
You get an OnDeck account that is available from the online platform or the OnDeck app. Here you can check your loan's status at any time. At any repayment you make, the status is updated.
Payback Terms
The repayment periods are weekly or even daily.
Term Loans
A short-term loan from OnDeck has interest rates that start at 35% APR and repayment terms up to 24 months. Approvals are fast and if you apply early in the morning, you may be eligible for same-day funding.
OnDeck term loan funds come in the form of a one-time lump sum deposit in your business bank account. You will be able to use the cash as you see fit. but payments are either daily or weekly rather than monthly. They are predictable, fixed payments though, so they always are the same throughout your entire repayment term.
If your business qualifies for prepayment benefits, you can pay off your loan early or in full without any prepayment penalty. If you don't qualify, you'll be stuck paying interest on your entire loan amount no matter how early you won't pay it off.
Term Loan Amounts: $5.000 —$250,000
Interest Rates: from 35% APR
Repayment Terms: up to 24 months
Payments: Automatic daily or weekly
Tax refund up to $26k per employee!
Through the Employee Retention Tax Credit, the IRS grants eligible employers a credit equal to 70% of qualifying wages per W2 employee, PER quarter.
If your business experienced a significant decline in gross receipts or was impacted by government shutdowns due to COVID-19, then let us help you solve the IRS's refund application puzzle. You can prequalify today, just by answering 8 simple Yes or No questions.
Get Qualified Today
Line of Credit
All business credit lines from OnDeck have a minimum 35.9% ARP interest rate on a 12-month revolving term. You only need to apply once, and your available funds will be replenished every time you make payment. There are no draw fees, but there is a $20 monthly charge to keep your credit line open whether it is being used or not.
Line of credit withdrawals are instant, with the money arriving in your business bank account in seconds, no matter the time of day or night. While you only have to pay interest on what you borrow, you will be charged interest from the minute you make a withdrawal until you pay it back in full.
No matter how many withdrawals you make, there is but one consolidated weekly payment for all. OnDeck revolving credit lines also have no prepayment penalties and funds can be used at your discretion. Automatic credit line increases are possible, with the most likely qualifiers being timely payments and low credit utilization numbers showing in Experian/Equifax credit reports.
Borrow: $6,000 — $100,000
Interest Rates: from 36% APR
Revolving: Yes
Repayment Terms: 12-month repayment term, resets after each withdrawal
Payments: Automatic weekly
Eligibility
You can qualify for either an OnDeck business loan or line of credit if you can meet the following requirements:
600+ FICO minimum
1 year in business
$100,000+ in annual revenue
No bankruptcy in the past 2 years
Sign a personal guarantee
Application
There is a simple and clear online application process for OnDeck business loans and lines of credit. You'll need your company info, business tax ID and to fill in some personal data, and the reason you are asking for this loan.
If you are not clear regarding the process of filling in the application form, you can contact at any time a specialist via email, call, or live chat. They will guide you through and answer any connected questions. In a short time, they will inform you if you have been approved.
If you chose so, OnDeck specialists will contact you to discuss all the loan details, go over terms and conditions and ask for additional data. It usually happens within a maximum of 24 hours.
After seeing their offer you can choose to accept it or not, as it is. In case you agree, the money is wired to your account within one or two days. However, in many cases, the money can be available within 24 hours.
However, keep in mind that not all states benefit from same-day funding. This fast transfer also happens only for amounts under $100,000, with a checkout completed before 10:30 ET, from Monday till Friday.
Repayment
OnDeck policy for loans states that the first repayment is due on the first business day after receiving the loan. The following terms are either daily or weekly, which are made only on Wednesdays. The repayments are automatically withdrawn from the company's bank account on the due term. As such, you don't risk missing any repayment. In case of early payment, you will be deducted 25% of the interest remaining.
In the case of lines of credit, the first repayment deadline is on the first business day after the first withdrawal. The next deadlines are every week and are also automatically drawn from your company's bank account. Every withdrawal from the credit line is fully due within 12 months, for the principal and the interest rates.
After repaying over 50% both for an OnDeck loan and a line of credit, you can renew the financing. In this case, OnDeck will offer you a lower origination fee. After the second loan, they will also remove the fee.
All repayments are registered with the business credit bureaus, for your business financial history. Not only the timely payments won't negatively affect your score history, but they can even help increase your score and then make you acceptable for better loans in the future.
FAQ
Below you'll find answers to our most frequently asked questions OnDeck business loans and, lines of credit.
1

min read
No, but since they require a personal guarantee, this only applies if your account is in good standing. When applying, OnDeck will only do soft credit pull, and they only report to business credit bureaus. Should your loan go into default, however, the debt can be transferred into your personal name and will definitely affect your credit.
1

min read
You can communicate with OnDeck specialists via email at customerservice@ondeck.com, via phone (888-556-3483), and via live chat. You can also read the FAQs on the OnDeck website.