3

min read
Your business financing options can be improved ten-fold when incorporating alternative online lenders into your funding strategy. With no/low doc applications and speedy approval times, even small business owners can secure funding where traditional lender applications fail to produce results.
What are They?
An alternative lender refers to companies outside the traditional banking world that provide business loans, lines of credit, and other various types of financing. When alternative lenders converted over to online application platforms, they became known as alternative online lenders or fintech lenders.
These non-bank institutions may raise capital through their own network of private lenders, or simply provide brokering screening services through lenders who might not otherwise even let you apply.
Need help getting a fast loan?
Do you need startup financing, working capital for your business, funding for equipment or real estate? Would you like to get approval in as little as 48 – 72 hours, and your funds released within days?
Various lending products ranging are available for most business owners, including those with limited history or bad credit.
Apply Now
Loan Types
When working with an alternative online lender, you could be presented with numerous funding opportunities, which traditional banks simply can't offer in such abundance.
Startup, small business, and SBA loans
Business lines of credit, and stacked 0% APR credit cards
Merchant cash advances and invoice factoring
Equipment and real estate financing
Advantages
Typically, when business owners turn to alternative online lenders they do so because they've been turned down by the bank and don't have anywhere else to go. There are, however, many other advantages that are worth looking into.
An extensive list of funding options that include invoice factoring and merchant cash advances
Easy pre-approval screening with known variables and requirements
Simpler application process with less documentation needed to apply
Fast approval times with some lenders featuring same-day decisions
Unprecedented funds disbursement speed when compared to traditional lenders
How to Apply
The application process for most alternative lenders can be done online, including uploading of loan documentation. Their underwriting algorithms can also seamlessly access applicant credit histories and extensive borrower data to provide quick turnarounds in both loan approval and disbursement of funds.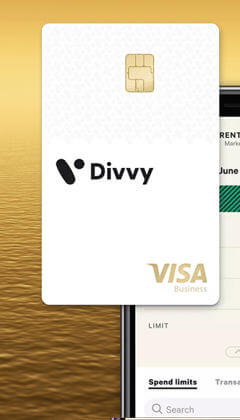 Get cash rewards and a $50k limit!
Divvy credit limits are determined by spending ability, not credit scores. Small business owners that can prove steady monthly revenues can apply for a Divvy corporate visa card.
No personal guarantee is required! All cardholders can also earn up to 7x reward points on hotels and 5x on restaurant purchases.
Get Divvy
Best Alternative Lenders
Below we've provided a list of alternative online lenders to choose from, as well as, pointed out their strengths and weaknesses.
Rok Financial
The most notable aspect of ROK Financial is that they greet new business and startup companies with open arms. Their lending platform is dedicated to building businesses from the ground up, and they provide no-cost advice to all comers. That means there are no consultation fees to discuss your options with one of their business financing advisors.
They offer high-loan limits and work with companies with no minimum FICO score required. Same-day funding is also available on some loan options, while wait times of 1-3 days are also commonplace.
Fundwise Capital
Startups are also welcome at Fundwise Capital where your personal credit score is the number one application factor in loan approval. If you have bad personal credit, then you might want to look into options like Nav Business Boost, Fingerhut, and easy-approval vendors to quickly build up your credit first.
We'd also recommend you do a free loan pre-screening with us to see if you'd qualify first, as loan applications at Fundwise require you to pay a $500 upfront consulting fee whether approved or not. There is also a loan fee of 9% of the disbursement amount which is deducted from your loan approval amount.
That being said, Fundwise gets a lot of startups loans approved with little to no documentation, and the risk they take is simply something you pay them upfront for.
Tax refund up to $26k per employee!
Through the Employee Retention Tax Credit, the IRS grants eligible employers a credit equal to 70% of qualifying wages per W2 employee, PER quarter.
If your business experienced a significant decline in gross receipts or was impacted by government shutdowns due to COVID-19, then let us help you solve the IRS's refund application puzzle. You can prequalify today, just by answering 8 simple Yes or No questions.
Get Qualified Today