9

min read
While Newtek is a legitimate lending institution, many customer reviews complain about a lack of response, and loan deadlines being missed.
Online Reviews
Newtek bills itself as a business solutions company that offers SBA term loans and short-term lines of credit to small businesses that are stable and profitable. They also state that unlike other financial institutions they offer white-glove service and will guide you step-by-step through the entire application process.
For a company so seemingly focused on customer service. there seem to have a lot more complaints than compliments.
Need help getting a fast loan?
Do you need startup financing, working capital for your business, funding for equipment or real estate? Would you like to get approval in as little as 48 – 72 hours, and your funds released within days?
Various lending products ranging are available for most business owners, including those with limited history or bad credit.
Apply Now
BBB
While Newtek has been in business for 22 years, they were only BBB accredited on January 26th, 2021. Why the Better Business Bureau then gave them an A+ rating, while their customer review score is 1.48/5 is a little strange. Although the last few reviews shine a positive light on Newtek, they also read like they were requested from happy clients, so that bad reviews would get pushed further down the page.
Based on the 40 complaints in the last 3 years, many have not even received a response. Some older complaints show only generic copy/paste responses about company policy. The fact that some BBB complaints state that Newtek not answering emails or returning calls, and the complaint did not receive a response either is rather telling.
One concerning complaint that multiple customers mentioned was that Newtek charged SBA applications $1100-$1300 to get their loan approved. When Newtek failed to do so, the customer had trouble getting the money back. One specifical reviewer mentioned only getting a refund after posting a BBB complaint about not getting one.
Shockingly, Newtek has even published a full article on How to Handle BBB Complaints with their first tip stating that customer complaints from the BBB cannot be ignored. Too bad, they don't seem to follow their own advice.
Trustpilot
There are just a few Trustpilot reviews available with only one 1 mentioning SBA loans on their main Newtek Merchant Solutions profile and 5 other reviews for newtekreferrals.com. The latter is actually their affiliate program, but all five reviews here mention PPP or SBA loans, and all of them have a negative tone.
The 1-star reviews on TrustPilot are quite similar to those on the BBB where small businesses complain that no one responds to emails or returns their calls and that the company only has time big-money clients.
Yelp
Pretty much all of Newtek's 15+ reviews on Yelp have just 1-star a lot of negative wording that makes their 1.5/5 rating seem generous. The complaints are numerous with a heavy focus on their lack of response and that they probably deserve to be on your Do Not Disturb list.
A couple of reviews are supposedly from ex-employees who also don't have anything nice to say about the company they once worked for.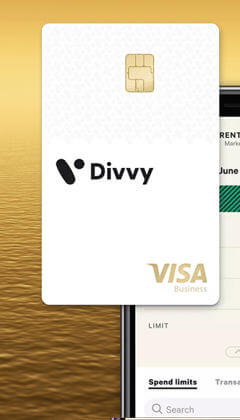 Get cash rewards and a $50k limit!
Divvy credit limits are determined by spending ability, not credit scores. Small business owners that can prove steady monthly revenues can apply for a Divvy corporate visa card.
No personal guarantee is required! All cardholders can also earn up to 7x reward points on hotels and 5x on restaurant purchases.
Get Divvy
Things to Know
There are many things you need to know before you should even think about applying for a Newtek Small Business Finance loan. Be sure you also read all Newtek reviews before making your decision on whether or not you want to get a loan from this particular alternative lender.
Lack of Response
If there's one common theme to all of Newtek's negative reviews it's that they seem to completely ghost clients who don't get approval for loan amounts above $100,000. Many customers also complain about missing loan deadlines due to an absolute lack of response from Newtek representatives with numerous emails and phone calls going unanswered.
Application Fees
While not mentioned on their website, a few BBB reviews talk about an SBA loan application approval fee of at least $1,100. Some of the same customers also mention that they had trouble getting their application fee refunded when their loans were not approved.
What is Newtek?
Established in 1998, Newtek Small Business Finance LLC bill itself as a business solutions company. They say their strength lies in going beyond the usual loan process by creating personalized solutions for individual clients, but their online reviews are terrible.
The most notable financing options they provide are SBA term loans and business credit lines.
How it Works
Upon applying, Newtek will assign a dedicated lending specialist to you. This representative will help fill out your loan application forms and will advise you on the exact documentation required to submit.
Financing Options
Newtek business loans come in two flavors in the form of SBA term loans from $10k to $10M and revolving lines of credit up to $1.5M that are asset-based secured.
Tax refund up to $26k per employee!
Through the Employee Retention Tax Credit, the IRS grants eligible employers a credit equal to 70% of qualifying wages per W2 employee, PER quarter.
If your business experienced a significant decline in gross receipts or was impacted by government shutdowns due to COVID-19, then let us help you solve the IRS's refund application puzzle. You can prequalify today, just by answering 8 simple Yes or No questions.
Get Qualified Today
Term Loans
Newtek is an SBA-approved lender that can process term loans up to 10 million dollars that are guaranteed by the Small Business Administration. They offer lengthy payback terms of 7-25 years.
The SBA governs and caps their interest rates, which are generally maxed out a few points above prime. If you wish to pay off your small business loan early, Newtek offers limited or no repayment penalties.
Do note that many Newtek reviewers say that they wasted a lot of time applying for loans under $100k that never got funded, and that their numerous requests as to why went unanswered..
Uses
Once approved for your term loan, you can use the money to:
Expand your business
Purchase inventory or equipment
Refinance existing business debt
Invest in marketing or eCommerce
Leasehold improvements
Purchase owner-occupied real estate
Renovate owner-occupied real estate
Acquire a new business
Borrowing Limits
You can apply for a large-scale SBA loan from up to a maximum of $10,000,000, or go for the much smaller minimum limit of $10,000.
Repayment Terms
Each term loan comes with payback terms that range from a minimum of 7 years to a maximum of 25 years.
Interest Rates
All of Newtek's term loans are guaranteed by the Small Business Administration, which means their interest rates are capped.
The current lending rates allowed for SBA 7(a) loans is 5.50% – 9.75%. Where you fit in this sliding scale will be based on your business credit history, financials, and the amount that you borrow.
Lines of Credit
The second type of Newtek's small business financing is revolving credit lines that have limits ranging from $50k to $500k. You can also get approved for up to 3 million dollars when adding accounts receivables securement. This asset-based financing option is more flexible than a term loan and has far fewer underwriting requirements. Typically, you can access funds from these revolving lines of credit within weeks.
None of Newtek's reviews specifically mentioned their lines of credit, so take what they say on their website with a grain of salt.
Account Receivables
With this credit line, you can increase your cash flow by getting an 80% advance rate based on invoices due 30, 60, or 90 days out. Repayment is based on a one-year renewable term with a maximum borrowing amount of $3M.
Uses
You can use your credit line funding for working capital, meeting payroll, paying taxes, and other operational needs.
Borrowing Limits
The minimum borrowing amount you can apply for is $50,000, while the maximum is up to $3,000,000.
Payback Terms
Newtek's revolving line of credit backed by accounts receivables has a renewable, one-year repayment term.
Interest Rates
There is a varying interest rate for accounts receivable lines of credit that fluctuates based on business history and financials, borrowing amount, invoices due timeline, and percentage of receivables being leveraged. Their rates, however, are still quite comparable, if not lower, than other online lenders.
Inventory Secured
With this credit line, you can secure up to a 50% advance rate based on the estimated worth of your product inventory. Repayment is based on a one-year renewable term with a maximum borrowing amount of $500k and most non-perishable inventory can qualify.
Uses
You can use your credit line funding for operational needs, as working capital, or for paying taxes and meeting payroll.
Borrowing Limits
The minimum borrowing amount you can apply for is $50,000, while the maximum is up to $500,000.
Payback Terms
Newtek's inventory-backed line of credit comes with a renewable, one-year repayment term.
Interest Rates
The interest rates will vary when you secured this revolving line of credit with your inventory. The fluctuation ranges are based on the type of inventory, along with your business history, financials, and borrowing amount. You will, however, find their interest comparable, if not better, than most alternative lenders.
How to Apply
When it comes to SBA term loans, you can expect documentation requirements will heavily focus on your financials and include everything related to your business past, present, and future.
Do note that your personal credit score will be checked when applying, but will be the strength of your business stability that will get you approved.
Eligibility
As with all SBA preferred lenders, Newtek has strict requirements that pretty much rule out startups, nonprofits, and new businesses from the get-go. If you're not already a well-established business. there's little chance of you getting approved for a term loan.
Newtek's loan application requirements focus heavily on your history of being in business, along with having verifiable financial documents that show your business to be profitable.
US-based businesses that operate for profit only
Must display the ability to repay loans through business earnings only
Minimum of 2-3 years of tax returns required
Documentation
For term loans and line of credit applications, you should have the following documents ready before applying.
Secretary of State business registration
EIN and/or social security number
Business license and permits
Personal and business credit scores
Viable and well thought out business plan
Bank statements
Tax returns
Financial balance sheet
Profit and loss statement
Cash flow statement
Legal contracts and agreements
Any other business financial document you're able to provide
Post Funding
Once you've been approved for your term loan you will receive your loan amount in a lump sum deposit into your business bank account. The funds can then be used for any business-related purpose or simply used as working capital. Typical uses include purchasing inventory or equipment, refinancing business debt, and making leasehold improvements. You can also use your loan money for business acquisition, to expand or branch out, as well as, purchasing or renovating owner-occupied real estate.
In regards to account receivable credit lines, you will have access to the full advance amount with a few weeks of approval. As your customer invoices are paid, you will receive the remaining balance after Newtek deducts their lender fees.
With an inventory secured line of credit, you will also be able to start withdrawing from your line of credit within a few weeks.
FAQ
Below you'll find answers to our most frequently asked questions about Newtek Small Business Finance.