3

min read
A diversified alternative online lender, Torro specializes in providing funding capital for small businesses, including startups and those established recently. They thrive on helping new clients jumpstart their business growth, and will continue to assist in providing financing for future development.
What is Torro
Originally from Nevada, but now also based in Salt Lake City, Utah, Torro is known as a high-quality lender Torro that provides financial consultation for startups and small businesses in all stages of their development.
Torro can approve funding for almost any type of business with approval sometimes requiring only a few hours. They become known for their simple and fast loan process, as well as being a good option for small business cash advances and credit lines.
Need help getting a fast loan?
Do you need startup financing, working capital for your business, funding for equipment or real estate? Would you like to get approval in as little as 48 – 72 hours, and your funds released within days?
Various lending products ranging are available for most business owners, including those with limited history or bad credit.
Apply Now
How it Works
Torro provides brokerage services, by connecting businesses in need of funding to the most appropriate lenders. This means that they don't provide funding themselves, but facilitate loan approval through their network of reliable lenders. This includes banks, private investors, independent brokers, affiliated brokers, online alternative lenders, and peer-to-peer lenders.
Services
What services can Torro provide? Their main activity is providing flexible loans for companies that intend to expand their activity, for startups and entrepreneurs. You can also request high-quality counseling services for new companies as well as for the small ones.
Fast Funding
How fast can you get your business funds? Torro's strongest point is the fast manner in which they handle their customers' applications, either online or by phone. The application process can be short if you're able to provide them with the required documents and financial data.
Once your application is complete, approval decisions can be made in just a few hours. Within one or two days after approval, funding can be released into your account.
Who Can Apply
Who can work with Torro to secure funding? They provide startup and working capital to new and existing small business owners across the U.S.A. From restaurants, salons, and dollar stores to comic book stores, mobile shops, and farms, there are numerous loan options available to various different businesses.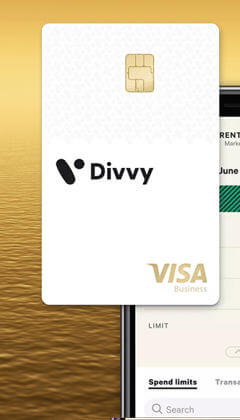 Get cash rewards and a $50k limit!
Divvy credit limits are determined by spending ability, not credit scores. Small business owners that can prove steady monthly revenues can apply for a Divvy corporate visa card.
No personal guarantee is required! All cardholders can also earn up to 7x reward points on hotels and 5x on restaurant purchases.
Get Divvy
Flexible Loans
One of Torro's main strengths is the depth of loan flexibility options they offer with fixed terms or open-ended funding. They also have a lot of options for startup businesses where new venture capital can be a lot harder to obtain by traditional methods.
For all types of companies, Torro also offers merchant cash advance financing that can greatly increase working cash flow for any business. Torro can also get approval for minority loans, businesses with bad credit, along those who are in a high-risk business category.
Startup Capital
For the newly-established companies with less than under 12 months of financial activity, Torro can provide funds to:
Turn an idea into a business
To increase business growth
To purchase an existing business
Working Capital
For established companies with over one year of financial activity, Torro provides options for
Equipment funding
Business expansion loans
No-collateral loans
Working capital loans
Fixed-term funding limits can go as high as $575,000, while open-ended funding maxes out at $125,000.
Tax refund up to $26k per employee!
Through the Employee Retention Tax Credit, the IRS grants eligible employers a credit equal to 70% of qualifying wages per W2 employee, PER quarter.
If your business experienced a significant decline in gross receipts or was impacted by government shutdowns due to COVID-19, then let us help you solve the IRS's refund application puzzle. You can prequalify today, just by answering 8 simple Yes or No questions.
Get Qualified Today
Funding Types
In general, Torro funding options can be split into two main categories, with the first being a fixed-term loan, and the second being open-ended (like a credit line).
Fixed-Term Loans
Torro's funding limits within a fixed-term loan can reach a maximum of $575,000 with repayment options from 3 to 24 months. Their monthly interest rates also stay the same over the entire loan period.
Their flexible repayment terms, also ensure you won't pay extra fees if you decide to pay off your loan earlier than the initial fixed term.
Open-Ended Loans
In this case, the payment options offer more flexibility, but there is a lower maximum approval amount of $125,000. After you receive funding approval, your full amount will be immediately available for withdrawing. You can also stagger your withdrawals as needed to stabilize your cash flow.
Think of an open-ended loan being the same as a credit card or credit line. Your monthly payments are proportionate to the amount you have withdrawn. The bigger your loan balance at month's end, the higher your required payment will be. The more you pay off your loan, the lower your monthly payments will be.