3

min read
With monthly reporting to Dun & Bradstreet, Equifax, and Credit Safe a $1,000 credit limit, net 30 accounts from Creative Analytics can help you build your business credit quickly. Their downfall is that new businesses with limited credit history probably won't qualify for their premium services. This means they'll be stuck paying for digital downloads they most likely don't need.
Intro
Creative Analytics reviews most mention their attention to detail in web design and lead generation work, while a few also specifically mention it being helpful building business credit.
The fact that they report to Creditsafe and Equifax, can be an unexpected boon, as it's very hard to get reporting from this credit bureau this early. Their easy vendor approval applies only to their Tier 1 Business Credit Accounts though, where you have a few different options to boost your credit score.
Need help getting a fast loan?
Do you need startup financing, working capital for your business, funding for equipment or real estate? Would you like to get approval in as little as 48 – 72 hours, and your funds released within days?
Various lending products ranging are available for most business owners, including those with limited history or bad credit.
Apply Now
Founder Circle
Signing up to Essentials Library will cost you either $49 a month or $245 for 6 months. This will get you a $1,000 tradeline reported monthly to Dun & Bradstreet for as long as you stay a member beyond their reporting date.
While membership does include access to some downloadable digital resources, their worth to your business may be minimal at best. The key here is that it's an easy-to-get tradeline that you can easily cancel when you no longer need it.
Mastermind Program
Their more expensive Mastermind program ($149 per month) provides you with 2 hours of business coaching calls per month and access to their private Creative Analytic community forums. Do note that this extra $100 per month could easily fund the annual fee for new tradelines at Crown Office Supplies, JJ Gold, and Shirtsy, etc. where you can buy products your business actually needs.
Product Purchases
This has no monthly charges but comes with an annual membership fee of $79. The minimum purchase for your very first account reporting is $100 (member fee included). This means you'd also have to purchase at least $21 of physical products or limited digital downloads for your purchase to be reported.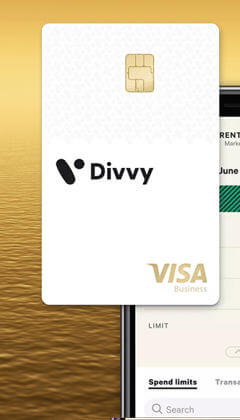 Get cash rewards and a $50k limit!
Divvy credit limits are determined by spending ability, not credit scores. Small business owners that can prove steady monthly revenues can apply for a Divvy corporate visa card.
No personal guarantee is required! All cardholders can also earn up to 7x reward points on hotels and 5x on restaurant purchases.
Get Divvy
How to Apply
When applying for trade credit at Creative Analytics, you will only need an EIN, a DUNS number (for D&B repoting ) reporting, and to be in business for the 30 days (but not fully firm on that).
Annual Fee: Purchase Charge account only ($79)
Monthly Fee: Founder Circle membership only ($49)
Minimum Purchase: Purchase Charge account, first-time only ($100)
Credit Limit: $1,000
Approval Requirements: EIN —> DUNS —> 30 Days in Business
How to Apply: Sign up as a monthly member ($49) | Pay the annual fee upfront ($79) and immediately buy $21 or more of store products ($100 total) to qualify for reporting.
Reports to: D&B, Equifax, and Creditsafe
FAQ
Below you'll find our frequently asked question about net 30 accounts at Creative Analytics such as, how to get reporting, how much membership costs, and which credit bureaus they report to.
Easiest Approval
Building credit with Ohana is so easy!
No membership fees, an initial $2,000 credit limited being reported, and a $1,000 limit increase with each $80 invoice paid makes Ohana the best office supply company to start building business credit with.