7

min read
To see when employee retention credit refunds might arrive it's best to use the IRS refund status checker or IRS app before trying to call. Unprocessed payroll tax returns presently have a 5-6 month wait, but recent IRS delays could push the processing time for employee retention credits to nine to twelve months soon.
Second Opinions
Even if you've already filed your employee retention tax credit claim, we wholeheartedly recommend you get still get a second opinion from our nonprofit filing partner. They use highly specialized tax attorneys who know the ins and out of every government shutdown order, and how they relate to every industry's calendar quarter ERC eligibility.
Some of their ERTC refund clients include accounting firms and tax preparation services who were shocked at how much money they were leaving on the table. When using our filing partner's tax attorneys, you'll also benefit from guaranteed IRS audit protection which most other companies simply won't provide.
Just fill out their simple 5-minute quiz below and be sure to mention your exact W2 employee count, PPP 1 and 2 loan totals, along with your refund amount so they can quickly assess if it's worth looking into refiling your ERC claim or getting an advance payment.
Where's My Refund
According to the Internal Revenue Service, filling out their Where's My Refund form on the IRS website is the best way to check on your Employee Retention Credit (ERC) refund status
Since the IRS advised that further delays are to be expected, this online tool can help you easily track and manage your ERTC refund timeline. To access the current status of your claim, you need to fill in your Social Security Number, filing status. and the exact refund amount in dollars that you are expecting,
The Internal Revenue Service states that it can take at least 24 hours after they receive your electronic tax return for the IRS Where's My Refund tool to show employee retention tax credit status updates. If you mailed in a paper version, then it's best to wait at least 4 weeks, before trying to view the status of your refund requests.
Amended Returns
If you've already filed an amended claim for your covid payroll tax credit refund using Form 941x, then you need to follow these instructions. when using the IRS amended return status checker, rather than their Where's My Refund tool.
Q2 deadline filing date is July 31st, 2023
Q3 requires you to file by October 31st, 2023
Q4 refunds must be claimed by January 31st, 2024
IRS2Go App
This official app from the Internal Revenue Service will also allow you to simplify many features of the filing process, such as checking refund status, getting free tax help, and making tax payments. The only thing you can't do on the IRS2Go app, is submit your employee tax returns or amendments.
You'll need to wait at least 24 hours after submitting an e-filed return to check your refund status while mailing in paper tax returns means you'll have to wait a month or so.
Just like the Where's My Refund online tool, you'll need to provide your Social Security Number, tax filing status, and expected refund amount to view the status of your refund request.
You can further use IRS2Go to follow the Internal Revenue Service on several social media platforms, such as Twitter and Facebook. Free IRS tax tips by email are also available if you want to sign up. IOS users can find IRS2Go on the Apple App Store, while Android users can download it from Google Play or Amazon.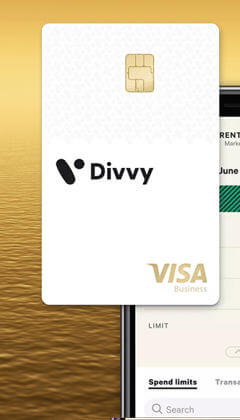 Get cash rewards and a $50k limit!
Divvy credit limits are determined by spending ability, not credit scores. Small business owners that can prove steady monthly revenues can apply for a Divvy corporate visa card.
No personal guarantee is required! All cardholders can also earn up to 7x reward points on hotels and 5x on restaurant purchases.
Get Divvy
Refund Delays
As of October 2022, we're still seeing an ERC refund processing time of roughly five to six months that were able to file a form 941-x in April or May. Many businesses with large refunds in the millions, however, are already waiting from nine to twelve months.
Even though they're still calculating refunds on 1-2 million unprocessed payroll tax returns, the timeline for IRS refund delays has held steady for a few months now
. As the exceptionally long filing backlog continues to grow, the forecasted ERC refund timeline for an average business will likely be in the six to nine months range.
Considering the Consolidated Appropriations Act called for refund checks to be mailed out within four to six weeks, the current turnaround time is already well off target.
ERC Fast Track
If you call the IRS to only find your tax refund status is still up in the air, there are now a few options to get your money within 2-4 weeks. A few lending companies, private equity firms, and even some hedge funds have begun to leverage this opportunity to help businesses waiting longer get paid.
Eligibility for ERC advance payments usually requires a minimum refund amount of at least $100k-$150k. Small businesses can qualify, but in general, all, fast-track applicants are required to have a decent credit history with no recent bankruptcies or red flag derogatories.
The catch-22 for receiving an ERC advance pay is that you're likely to have to pay them 15-20% of your refund total once the IRS mails it to you. That being said, you could earn some of that back in interest or by quickly reinvesting back into your business.
While there are few advance payment options to choose from, we only trust our Nonprofit ERTC partner to evenly lay them on the table for you. Rather than push you towards the fast track option with the highest commission, they do their best to find the one best suits your short-term, and long-term needs.
IRS Phone Numbers
Depending on your company's tax classification and what you are calling about, there are a series of different IRS offices and telephone assistance contacts for business customers.
Businesses
If you own an LLC or Corporation or are otherwise self-employed, you can call the dedicated Business and Speciality Tax line at 800-829-4933. You'll find these Internal Revenue Services offices open Monday to Friday from 7 am and 7 pm (local time).
Nonprofits
Tax-exempt businesses and nonprofit organizations also have a dedicated toll-free number to call. The Tax Exempt and Government Entities are open from Monday to Friday from 8am to 5pm, but this office number (877-829-5500), cannot be used to gather ERTC information. For any nonprofit inquires related to employment tax issues, such as Form 941 returns, IRS notices, and refund status updates, you'll need to call the regular IRS business offices at 800-829-4933.
Automated System
If you want to check the status of your refund on the IRS hotline, Press 1 or 2 to set your preferred language between English and Spanish, and then Press 3 for Employment Tax. Once you're placed in their priority queue you will be able to speak with the next available IRS representative.
Average Hold Time
Please be warned that the minimum average IRS hold time is somewhere between 30 and 60 minutes. Due to a scarcity of available agents to handle all the ERC inquiries, your actual hold time could be double or triple that during peak times.
Since calls are answered on a first-come, first-serve basis, place yourself in the queue as early as possible to minimize your wait time. If you call at lunch or early in the evening, you're more likely to hang up than talk with someone.
Talking with Agents
At the very start of your call, make mention to the IRS agent that you'd like to inquire about your company's Employee Retention Credit refund status. If you filed any 941-x amended returns be sure to mention for which calendar quarters.
Do note that the Internal Revenue Service standard procedure requires all callers to go through identity verification. This process requires you to submit your:
Employer Identification (EIN)
Your Full name, business name, and company relationship
Business postal address, year of formation
The type of company tax returns you file (1120, 1120-S, 1065, etc.)
Taxpayers Advocate
Business owners who were not impressed with their long wait times or those who take issue with the IRS advisory services they received, can try to contact the Taxpayer Advocate Service on their toll-free number 877-777-4778 to see if they can help.
Need help getting a fast loan?
Do you need startup financing, working capital for your business, funding for equipment or real estate? Would you like to get approval in as little as 48 – 72 hours, and your funds released within days?
Various lending products ranging are available for most business owners, including those with limited history or bad credit.
Apply Now