3

min read
By establishing tradelines with Net 30 vendors, you can build business credit history by purchasing office, shipping, and industrial supplies. The more vendor tradelines you establish that report your positive history to multiple business credit bureaus, the easier it will be to get approved for business loans and credit lines.
Office Supplies
If you have an office, then you'll definitely need office supplies at some point, so why not get a boost in your business credit score when making your monthly purchases. From pens to paper to the forever-missing stapler, you can get positive reporting to D&B and more when buying via invoice.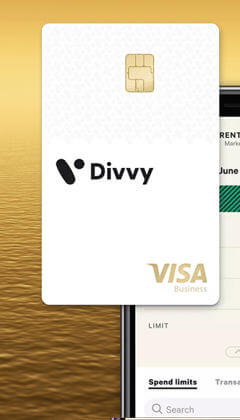 Get cash rewards and a $50k limit!
Divvy credit limits are determined by spending ability, not credit scores. Small business owners that can prove steady monthly revenues can apply for a Divvy corporate visa card.
No personal guarantee is required! All cardholders can also earn up to 7x reward points on hotels and 5x on restaurant purchases.
Get Divvy
Crown
This vendor account is literally the crown jewel of Net 30 applications since they report to multiple major credit bureaus (D&B, Experian, Equifax, CreditSafe, and NACM).
Being a Tier 1 vendor, the Net 30 application at Crown Office Supplies only asks for your Legal Business Name, EIN, and DUNS number, with the latter being optional. You'll want D&B reporting though, so be sure you have one before applying.
You can read more about the finer details and how they compare to their competition in our Crown Office Supplies Review.
Summa
Unlike Crown, applying to Summa Office Supplies and getting approval is not as easy for startups. Even though they are a Tier 1 vendor, they have a tiered membership system where if you're stuck on the bottom rung, you have to make 1-3 months of prepaid purchases before getting Net 30 approved.
The upside is that they report ALL purchases, including prepaid ones to D&B, Experian, and Equifax. To learn more, read our Summa Office Supplies Review.
Easiest Approval
Building credit with Ohana is so easy!
No membership fees, an initial $2,000 credit limited being reported, and a $1,000 limit increase with each $80 invoice paid makes Ohana the best office supply company to start building business credit with.
Gas Cards
Business and corporate fuel cards allow you to easily track your gas station expenses for one or all employees. They also provide added bonuses, such as per gallon discounts, so you're saving money just by using them, while also boosting your credit score.
Valero
The Valero Fleet Fuel Cards are also valid at Diamond Shamrock, Beacon, or Shamrock gas stations. They come with have Net 25 terms and month-end reporting to D&B.
Filling up with a Valero card offers a ton of savings when businesses purchase heavy amounts of fuel. Starting from 4,000-4,999 monthly gallons you get a 4¢ rebate per gallon. At 50,000+ you'll get a whopping 8¢ rebate per gallon or $4,000+ per month in savings.
At times Valero also offers a 15¢ rebate promotional offer which lasts for 3 months, so it can be worth waiting for if your monthly fuel consumption is well above average.
BP
The BP Business Solutions Fuel Card Plus also works at Amoco gas stations. Their Net 14 terms are quite short and offer seemingly random reporting to D&B.
You can get a 3.5¢ rebate per gallon with a minimum monthly purchase of 300 gallons. At 10,000 gallons per month, their 6.0¢ per gallon rebates is ????, but only applies to gasoline, whereas diesel rebates cap out at 3.5c.
Tools & Supplies
If you do any kind of construction or handyman-type work, you'll generally need to shop for tools or supplies at one of the big box stores. So, why get some savings and extra warranty time, while also getting monthly credit reporting on your vendor account.
Home Depot
The Home Depot Commercial Account offers Net 30 terms and is the easiest to qualify for, especially if you're willing to offer a personal guarantee. The card also comes with some decent perks, such as 1-year warranties on purchases, and fuel savings at Shell gas stations for every $100 spent.
To learn more, read our Home Depot Vendor Accounts Review.
Lowe's
A Lowe's 4 Pro Commercial Account, also offers Net 30 terms with a 5% cash back of eligible items. It also comes with an intro offer for a 20% in-store purchase discount, where you can save up to $100 on your first purchase.
Tax refund up to $26k per employee!
Through the Employee Retention Tax Credit, the IRS grants eligible employers a credit equal to 70% of qualifying wages per W2 employee, PER quarter.
If your business experienced a significant decline in gross receipts or was impacted by government shutdowns due to COVID-19, then let us help you solve the IRS's refund application puzzle. You can prequalify today, just by answering 8 simple Yes or No questions.
Get Qualified Today