Every small business needs a DUNS number fast to showcase the financial health indicators found in their Dun & Bradstreet business credit report. There is no cost to apply for this unique nine-digit identifier that federal government contracts require, but it can take 6 weeks to receive a free DUNS number, while the price of fast expedited services is $229.
Meaning
The DUNS number definition is found in its full name; Data Universal Numbering System.
In essence, the Dun & Bradstreet number meaning is that it's simply a unique, nine-digit business identifier associated with a single business entity and linked to their credit profile.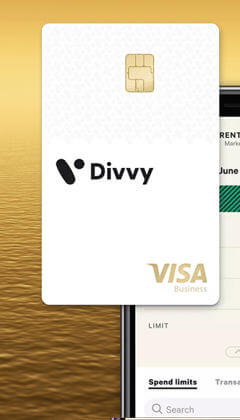 Get cash rewards and a $50k limit!
Divvy credit limits are determined by spending ability, not credit scores. Small business owners that can prove steady monthly revenues can apply for a Divvy corporate visa card.
No personal guarantee is required! All cardholders can also earn up to 7x reward points on hotels and 5x on restaurant purchases.
Get Divvy
How to Get
Just visit the Dun and Bradstreet registration page to get your free DUNS number approved in less than 30 business days. When applying D&B won't ask for your social security number, or your employer identification number, just for company information, and physical location details.
The registration page will request your reason for wanting a DUNS number issued, which you can easily select from the dropdown menu choices. Next, you'll be asked to provide the following company information to check for matches of existing D-U-N-S numbers.
Business name, street address, and phone number
State, city, zip code where your business operates
If a database scan shows no matching results, you can proceed to the registration page and enter the following business information.
Primary type of business
Company name, legal status, and year business was founded
Name of CEO or founder, and your organizational structure
Total number of employees (regular, contractual, and part-time)
After your application has been submitted you will have to wait up to 6 weeks before it gets approved. During this time, a D&B representative will call you to confirm your business details. Do note that they will also try to offer some upsells, which we recommend turning down as there are cheaper options available.
Fast
To get a D&B number, you have to open a Dun & Bradstreet business credit profile. When you purchase a DUNSfile for $229 that will speed up the application process to the tune of 5 business days or less.
If you need a DUNS number fast you to immediately start building your business credit score, it will cost $229 to create a DUNSfile which comes with 5-day quick approval.
Once you have a DUNS number, you can start to build business credit through easy approval net 30 vendors, lenders, and financial institutions. Potential business partners will also likely review your D&B profile to see if you are a creditworthy business that pays its invoices on time.
Free
Don't be fooled by what other third parties say, anyone can get a free DUNS number just by applying on the dnb.com website.
There are no exceptions, everyone who applies for a D-U-N-S through the D&B website can get their D-U-N-S number approved within 30 business days.
Apple Developers
If you can't wait that long, your only other options are to apply as an Apple Developer, pay extra for speedy approval by buying a DUNSfile, or by purchasing a D-U-N-S Registered Seal (Asia only).
You can also get an expedited approval process for free by registering your DUNS number through the Apple developer system. Potential partners and publishers on the Apple App Store are already required to have a DUNS number to get approved to sell company apps.
If you have a legal business entity (not a sole proprietorship, DBA, trade name, etc.), you can also get receive expedited service for free through Apple's partnership with Dun & Bradstreet.
To get the 5-business-day service, you must already have an Apple Developer account, as you're required to sign in to use Apple's DUNS lookup service. Do not select expedited service when applying as you'll already be getting it for free from Apple.
If 5 business days have passed and you have not received your DUNS number yet, you can then contact DNB support through the Apple customer link who will make sure you get it quickly.
DUNSfile
If you want to establish business credit quickly, you can bypass the free DUNS number processing time of up to 30 business days by creating a DUNSfile. For everyone but Apple Developers, the cost is $229.
When applying for your Dun and Bradstreet DUNS number online, small businesses will be asked if they want to expedite application approval by purchasing a DUNSfile. Along with speedy approval in less than 5 business days, this extra feature also allows you easily access all the details of your company's D&B business credit file, and business credit history.
Registered Seals
Depending on which country you've registered your business in Asia, you might have to purchase D-U-N-S registered seals to get expedited D&B DUNS registered. At times, this speedy process can take less than 24 hours, and also includes rights for you to display a D&B seal on your company website, and in emails.
Prices for DUNS registered seals vary from region to region, as does the approval timeline. Payments, however, are generally made in the local currency with approvals using being within 5 business days or less.
In some countries like India and Singapore, they've even tried to make buying the registered seal mandatory, so try to register for a DUNS number for free on dnb.com first before dealing with any other D&B number business.
Price
There are two prices for obtaining a D-U-N-S number, with the first being absolutely free. There is no cost at all when applying on the DNB website, but there is an issuing delay of up to 6 weeks. If you want to get their expedited approval service, you'll have to pay for the DUNSfile upsell.
Upsells
When you register at dnb.com, you will be asked if you want to purchase two things that you probably don't need. If you simply wait out the normal approval process you'll get your D-U-N-S number for free in less than 6 weeks.
DUNSfile – $229 one-time payment for fast 5-day approval
CreditBuilder – $149-$199 per month subscription
The DUNSfile is mostly just the expedited service. If you simply can't wait to start building up your PAYDEX score you'll either have to pay the $229 fee for expedited approval or get a DUNS number via Apple Developer.
The CreditBuilder program is NOT for new businesses, so don't be fooled even if a D&B representative calls you to say you absolutely need it. The main features of these programs are below, but there are much cheaper options available.
Monitor your D&B business credit report and get access alerts
Manually submit tradeline references that don't automatically to your credit file
With Nav Business Boost (just $40/mo) you can also view your full D&B credit report and manually submit trade references too, while also getting access and alerts to your Experian, Equifax, and Transunion business and personal credit reports. On top of that, you'll get $1M in identity theft insurance and free wallet replacement coverage. If you know of a better deal than that, please let us know!
FAQ
Below you'll find answers to our frequently asked questions about the D&B number meaning, how to apply for a free D-U-N-S number and get fast expedited approval. You can also learn why maintaining a good Dun & Bradstreet rating is so important to your business.
Follow these steps to set up your D&B credit profile and start building up your credit rating and PAYDEX score. Within 3 to 6 months you should be able to qualify for some retail store cards and business credit cards.
Wait up to 30 business days to receive your D&B number for business or pay to get fast approval
Apply for at least three net 30 vendor tradelines that report to Dun & Bradstreet
Purchases products or services from these vendors that meet the minimum requirements for monthly reporting
Add financial and employee data to your D&B profile to get net worth and credit appraisal ratings
Pay your net 30 invoices as quickly as possible (within 0-7 days) to obtain the highest PAYDEX score per transaction
Apply to more Tier 1 net 30 vendors until you have 5-8 tradelines reporting regularly, then start applying to Tier 2 vendors and business credit cards.
When registering for your D-U-N-S number, you can expedite the process by paying the $229 fee for a DUNSFile which speeds up approval to less than 5 business days. If you're an Apple developer, you can get the same fast process through their system.
Lastly, for those in Asia, there are DUNS Register Seals, which has an even faster process, but also lots of false websites selling it. Unfortunately, the CCR government contractor loophole has been closed with the opening of the System for Award Management (sam.gov).
After registering for a DUNS number, you'll typically receive it with 30 business days (6 weeks). There are a few ways to expedite the process, such as paying $229 to create a DUNSfile which allows for application processing in 5 business days or less. You can also get the same deal for free if you're an Apple Developer.
Multiple DUNS numbers can be issued if you own a business located in different locations. For example, if you have a business in New Jersey and New York, then both may have a DUNS number that's distinct from each other.

On the other hand, the same DUNS number may be used if your business and its branches are located in the same location. In contrast, multiple DUNS numbers will be issued if your businesses have the same name but, operate in different industries, or has different legal entities.
The US Government uses Dun & Bradstreet to vet businesses seeking to do business with them. This is because D-U-N-S numbers allow them to monitor the operations of businesses without directly interfering with them. It also helps them see that businesses do not make transactions with entities that threaten national security.

With a Dun & Bradstreet DUNS number, governments also get to monitor the economic performance of certain markets. This is because data collected from businesses can be analyzed by agencies whose task is to monitor the growth or withering of specific sectors in the market.
The application and issuance of D-U-N-S numbers are ONLY done through the Duns and Bradstreet website. To avoid fraud and losing your money, do not transact with third-party website and only use dnb.com when applying for a DUNS Number.
Its stands for Data Universal Numbering System, as is defined as a unique, nine-digit business identifier. A company's D-U-N-S number is directly linked to their Dun and Bradstreet business credit profile where lenders can review their past payment history and D&B prediction of future creditworthiness.