6

min read
Alternative business financing, small business loans, and commercial real estate loans are now available for cannabis business owners in several states. A few non-traditional lenders also offer inventory financing customized cannabis business funding solutions for those with a limited credit history.
Financing
What is cannabis financing? Within the alternative lender system, several companies specialize in providing cannabis business financing solutions. This type of loan is specially designed for legal marijuana dispensaries, distributors, and connected industries that sell cannabis, hemp, and CBD products.
These business funding providers allow startups and developing companies to order new equipment and inventory, finance build-outs and new employee hires, along with funding real estate purchases or rentals.
The lenders in this marijuana niche are most flexible when it comes to payments and due dates. You can find financing that requests daily/ weekly/ bi-weekly/ monthly back payments, depending on what best suits you.
Need help getting a fast loan?
Do you need startup financing, working capital for your business, funding for equipment or real estate? Would you like to get approval in as little as 48 – 72 hours, and your funds released within days?
Various lending products ranging are available for most business owners, including those with limited history or bad credit.
Apply Now
Bank Loans
The financial institutions are ever more interested in working with the newly founded cannabis businesses and are developing specialized services and loan packages. Recently the U.S. Treasury has reported that there are over 500 banks that are closely working with companies that operate in the marijuana industry and the related industries.
However, this initiative is just at the beginning, since getting proper financing remains a major concern for many marijuana business owners. The general trend still shows that traditional lenders like credit unions and federal banks, do not have appropriate legislation to grant cannabis financing. That is because marijuana remains a Schedule I controlled substance at a federal level.
However, currently, over 10 states have already legalized cannabis for both recreational and medical purposes. There are also another 20 states that have legalized cannabis only for its medical uses. Thus, the number of banking cannabis loans is expected to increase during the following years consistently.
Alternative Lenders
In this category, the situation is similar to that of the banks. Although the number of online lenders granting loans to marijuana-related businesses is currently limited, the numbers keep on going up. For example, GUD Capital is a broker that enables your cannabis company to find the most appropriate financing. You could get private loans, cash advances, real estate loans, and equipment leasing.
GUD Capital
GUD is a marketplace for business capital where cannabis companies can meet with direct lenders, and all types of offers are ready to serve almost every business need. Their representatives work directly with your marijuana business to formulate the request and then find the appropriate lender for your real estate and equipment loans and leasing, cash advances, and private loans.
The offers that you could find within the GDU loans marketplace vary between $5,000 and $20,000, whereas the interest rates are between 8% and 25%.
Diamond
A financing provider from California, Diamond Business Loans can approve funding cannabis businesses, whether they are startups or established companies. They have created three business funding programs for cannabis companies. They have the commercial real estate purchase program, the equipment purchase program, and the unsecured capital program.
The commercial real estate program gives you up to $15 million as a loan if you have a 30% down payment. The unsecured capital program will approve up to $150,000, and it has the requirement of a minimum 680 personal credit score. The equipment program has no general landmarks and it operates with personalized offers only.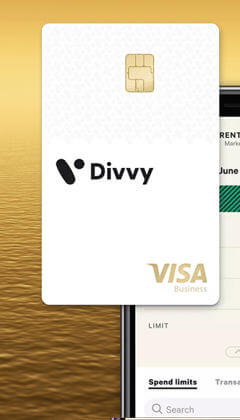 Get cash rewards and a $50k limit!
Divvy credit limits are determined by spending ability, not credit scores. Small business owners that can prove steady monthly revenues can apply for a Divvy corporate visa card.
No personal guarantee is required! All cardholders can also earn up to 7x reward points on hotels and 5x on restaurant purchases.
Get Divvy
Dynamic
They have been created specifically to provide financing for cannabis businesses. Dynamic Alternative Finance directly provides working capital, real estate, equipment, and bridge loans.
The amounts they grant are significant for startups and established companies. They usually grant $250.000 and above. Yet, if you want loans under $200,000 the procedure is very easy and can be everything done online with pre-qualification within the next 48 hours.
United Capital
They are ultra-specialized for financing marijuana dispensaries. United Capital Source has a whole lender network thus providing a wide range of cannabis financing types: term, capital, and revenue-based loans.
This cannabis-friendly lender is known to be a fast solution, they can approve a cannabis business loan and deliver your financing in only a few business days, even within 24 hours in some cases.
GoKapital
A company that gives cannabis financing only as merchant cash advances. Any business in the marijuana-related industries can receive a cash advance from GoKapital starting from $50,000 and up to $5 million.
However, they have some minimum qualification standards. Your business has to have been operational for at least 4 months, to have annual sales of a minimum of $150,000. There is also the requirement to have a personal credit score of over 500.
Tax refund up to $26k per employee!
Through the Employee Retention Tax Credit, the IRS grants eligible employers a credit equal to 70% of qualifying wages per W2 employee, PER quarter.
If your business experienced a significant decline in gross receipts or was impacted by government shutdowns due to COVID-19, then let us help you solve the IRS's refund application puzzle. You can prequalify today, just by answering 8 simple Yes or No questions.
Get Qualified Today
Business Plan
Whether a startup or in business for some years, any cannabis business needs to have a professional business plan of their investments and expenses for the mid-term and long-term.
Laws
Before applying for cannabis financing learn everything there is to know about your state's cannabis legislation in practice and the proposed one. Also, you should make your research regarding specific taxation.
Location
When looking for rental space, be sure to check with your local municipality to make sure you know which commercial zones allow cannabis industry tenants. Typically, these would include areas near schools, churches, parks, or any public building that children normally frequent.
Product
Stocking your shelves with superior products is the best way to quickly build a great reputation for your dispensary. Before ordering your strains, be sure to talk with potential customers to make sure it's exactly what they're looking for.
Obstacles
Undeniably the cannabis industry is currently getting stronger with all the favorable laws and regulatory systems for marijuana growing, production, and sale in many US states.
Schedule I Drug
For now, marijuana products remain a Schedule I controlled substances, despite the high popularity of recreational marijuana and its numerous health benefits in medical use.
The Schedule I level is the same category as for other drugs like cocaine, heroin, and the so-called harder drugs. So far the process of changing the scheduling of cannabis has remained only at a suggestion, proposal phase.
Limited Financing
A Marijuana dispensary will typically need to turn to an alternative lender when looking for a cannabis business loan. Many venture capital firms and cannabis lenders can be found online offering funding through working capital loans, inventory financing, or a business cash advance.
While not yet commonplace, some local credit unions in states where marijuana has been decriminalized may approve financing for cannabis business loans or at least real estate loans for medical marijuana businesses.
FDIC Insured Banks
Even though it may be legal on a local level, you must remember that the federal government still prohibits the sale, purchase, and use of cannabis products. Banks that grant cannabis financing can be prosecuted even for lending small marijuana loans, which is most FDIC banks will outright deny financing for all cannabis companies.
For this same reason, many business owners in the marijuana industry don't even have use banks, or at least, refuse to deposit any of their money into an FDIC-insured bank account.
FAQ
Below you'll find answers to our most frequently asked questions about how to get a cannabis loan or cash flow with minimum qualification requirements.
1

min read
Many specialized private lenders have emerged to provide alternative financing options in states that legalized cannabis for medical or recreational use. Some more notable cannabis-friendly lenders include: