5

min read
These top lenders offer medical equipment leasing programs and medical equipment loans to help get your business the funds you need. No matter what medical specialty you practice or what part of the medical industry you work in, there will be many funding options to choose from.
Equipment Finance
Advancement in medical technology is continually advancing which has opened a market for specialized equipment leasing solutions. Health care professionals can choose are leasing medical equipment for a practice or financing medical imaging equipment for a clinic.
Below we offer just a few examples of how your new medical equipment purchases can help you attract new patients, entice previous ones to return, and increase your clinic's cash flow while doing so.
Need help getting a fast loan?
Do you need startup financing, working capital for your business, funding for equipment or real estate? Would you like to get approval in as little as 48 – 72 hours, and your funds released within days?
Various lending products ranging are available for most business owners, including those with limited history or bad credit.
Apply Now
Patient Comfort
These days outdated equipment and worn-out facilities are among the main client repellants for a medical care provider's customers. Thus, new technology plus a neat modern-looking facility can ensure, alone the success of a medical business and the satisfaction of its patients.
Technology
Even if the newest medical technologies are very expensive, you can still purchase the latest treatment and testing apparatus frequently with medical equipment financing solutions. And you don't even have to wipe out your company's funds.
Tax Savings
Getting a medical equipment loan can also bring you benefits in terms of tax savings. You can use Section 179 to get a deduction that will save your taxes for any medical equipment funding. These savings can also be applied for new medical equipment, either for a down payment for a new set of pre-owned equipment.
Top Lenders
For those in the healthcare industry who offer ambulatory surgery centers, patient care, or simply own a medical practice, you will find many options to finance medical equipment from these top financial institutions.
Charter Capital
Financing companies for medical equipment since 1977, Charter Capital offers a smart approach by creating customized loan structures that perfectly match each business's needs, no matter the size of the medical services supplier.
To approve your medical equipment financing, Charter Capital will analyze your credit history and current financial status, and then they will let you know what options you qualify for. Generally, they have good reviews from high-end satisfied clients.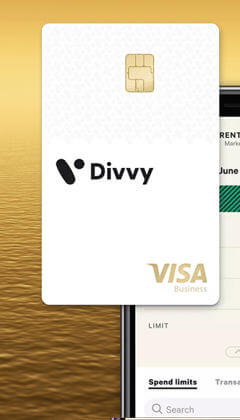 Get cash rewards and a $50k limit!
Divvy credit limits are determined by spending ability, not credit scores. Small business owners that can prove steady monthly revenues can apply for a Divvy corporate visa card.
No personal guarantee is required! All cardholders can also earn up to 7x reward points on hotels and 5x on restaurant purchases.
Get Divvy
Madison Capital
Another company with over 25 years of lending experience in the medical industry is Madison Capital. They offer financing for all medical equipment, whether new or used. You have options for new equipment purchases, replacement, or refinancing.
Madison Capital's medical equipment financing has numerous leasing programs that let you purchase the medical equipment right away and start paying for it only after a fixed period, at the same time freeing credit lines and working capital. After applying for credit with Madison Capital, they usually will contact you within the next 24 hours, to discuss your needs and the best solutions.
Bankers Healthcare
Their medical equipment funding programs at Bankers Healthcare Group are intended to prevent you from putting much pressure on your company's cash flow and welfare. This doesn't mean that you won't satisfy your patients with top-quality systems for the best health, safety, and comfort.
Since 2001, BHG has created long-term funding programs and allows you to apply for extended loan terms, that go up to 10 years. Furthermore, they move very fast, no matter the size of your company and your new equipment purchase. You might even see your approval within 24 hours, and get the funds in your accounts in a maximum of 3 days from the approval.
First Capital
Since 1995, First Capital helps medical practices grow and keep within a small size budget. Each of their medical equipment loans is tailored to suit the unique needs of one client. Generally, they are considered as having affordable rates, an experienced support team, and a wide range of financing options: business loans, equipment financing, working capital loans, cash advance, etc.
They are easy to deal with, as they also have solutions for businesses with bad credit history. You can still secure the necessary equipment.
Tax refund up to $26k per employee!
Through the Employee Retention Tax Credit, the IRS grants eligible employers a credit equal to 70% of qualifying wages per W2 employee, PER quarter.
If your business experienced a significant decline in gross receipts or was impacted by government shutdowns due to COVID-19, then let us help you solve the IRS's refund application puzzle. You can prequalify today, just by answering 8 simple Yes or No questions.
Get Qualified Today
Wells Fargo
Known for funding options that leasing and financing, Wells Fargo Healthcare Equipment Financing can help you implement all your medical objectives. Wells Fargo's terms are very good: financing up to 100% of the medical equipment price, long–term financing (up to 10 years), customized payments, and more.
Wells Fargo has been developing good and direct relationships with some of the biggest medical equipment manufacturers. Thus, you will find special prices for healthcare systems, hospitals, surgery centers, imaging centers, labs, pharmaceuticals, etc.
Med One
They've been developing long-term relationships since 1991 for medical equipment financing with over 3,000 hospitals, and top health care institutions all over the nation. Med One's focus is striving to get the best leasing terms, including fixed leased payments and low monthly payments on flexible or delayed payment terms.
Trust Capital
They are known for fast loan approvals, and for financing any type of medical equipment, no matter how big, small or expensive. With a business that started in 1999, Trust Capital offers very competitive financing rates. They immediately create the best solutions for your unique requests, both for replacing old medical equipment and for buying new ones. Their solutions focus on minimizing the price and maximizing the returns.
CIT
Now a new division of First Citizens Banks, CIT offers flexible options for medical equipment leasing and financing. They typically can work with big corporations, and they can even send their specialists to work directly with your team so that together you can develop the best loan structure, and terms.
Their preferred clients are usually big companies since their loans vary from $3 million to $100+ million. The refunding period can be extended, and even go 10 years ahead.
Providence Capital
A globally-renowned alternative lender since 2004, Provide Capital is well appreciated within the medical care industry, as a company that has simplified the equipment loan process. Their approvals come in less than 24 hours. Furthermore, add to that the competitive rates, and flexible payment terms.