6

min read
A free list of wholesale suppliers and distribution companies where businesses can purchase beauty supplies in bulk or with net 30 accounts.
Net 30 Vendors
Below you'll find our top list of wholesale beauty supply distributors where you can apply for trade credit and get net 30 invoicing for all of your purchase orders. You can also find more options on our net 30 hair vendors page.
Need help getting a fast loan?
Do you need startup financing, working capital for your business, funding for equipment or real estate? Would you like to get approval in as little as 48 – 72 hours, and your funds released within days?
Various lending products ranging are available for most business owners, including those with limited history or bad credit.
Apply Now
Venus Beauty Supplies
A family-owned beauty business established in Ontario, Canada in 1977, Venus Beauty Supplies currently supplies numerous global hair and personal care products. They service over 12,000 salons and barbershops through 5 wholesale stores, and a teaching academy. They are deeply involved in the success and profit of their partners. Among their partnering brands, there are Olaplex, Revlon, Moroccanoil, Schwarzkopf, etc. They sell beauty salon products, and also professional furniture and equipment.
Their return policy is only applicable for products that are still in a resale condition. For purchases older than three months, a 15% restocking fee is charged, while no returns are accepted after 6 months.
New account orders are either billed C.O.D., but can also be prepaid. Net 30 credit terms are available pending a credit check approval through Equifax. If invoices are not paid on time, a 2% per month (24% p.a) interest rate with be charged. Net 30 orders also have an extra $12 delivery fee, but this is still cheap their $20 C.O.D. charge. Prepaid orders over $300 receive free delivery.
JJ Gold
While they are know for their Lauren G Adam signature line of handmade jewelry, that's not the thing that JJ Gold sells.
Recently, the have started to stock a decent selection of hair and beauty products from very well known brand names.
Anyone can purchase from their online store, but only businesses who have been open for at least 90 days can request net 30 trade credit. Inside their product catalog, you will find numerous:
Salon quality shampoos and conditioners from Tresemme, Nexxis, Kenra, etc
Haircare products like mouse, gel, hair spray from Palmer', Moco de Gorilla, Devacurl, etc
Bath products like Epson and Himalayan salt, scent bath balms, and soap bars
Body lotions, moisturizers, and creams Clinique, Dove, Nivea, Gibs, etc
Perfumes from Vince Camuto, Jo Malone, Escada, Este Lauder, DNKY, Banana Republic, etc
Men's colognes from Polo Club, Kenneth Cole, Lacoste, Hugo Boss, Tommy Bahama, Calvin Klein, etc
A few makeup supplies from MAC and Revlon
Their Father's day coupon code JJDAD22 allows you to save 15% off your order through June 22. Be sure to view our review too, so you can see our hand-chosen pieces and must views from their fine line of custom jewelry and beauty products.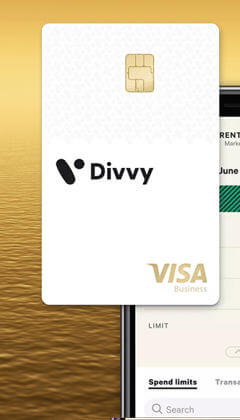 Get cash rewards and a $50k limit!
Divvy credit limits are determined by spending ability, not credit scores. Small business owners that can prove steady monthly revenues can apply for a Divvy corporate visa card.
No personal guarantee is required! All cardholders can also earn up to 7x reward points on hotels and 5x on restaurant purchases.
Get Divvy
Joshica Beauty
A supplier of handmade soap bars and hair care products, Joshica Beauty uses only quality natural ingredients.
In their product catalog you find things like hair butter, moisture mist leave-in conditioner, curl softening creams, lip butter, rosewater facial/body mist, as well as, rosemary lavender shampoo, and body bars.
For men, they sell beard oil, some funky high-top canvas sneakers, and several hoodies with sayings like Black Hair Matters, Love They Afro, Feeling Nappy, and Good Hair.
While anyone can purchase products from their online store, Joshica Beauty only extends net 30 terms for large orders after your credit references have been verified. You need to pre-pay for your opening order of $300 minimum via credit card or PayPal. Once your credit application is approved, all subsequent orders of $200 or more would then be eligible for net 30 terms and wholesale pricing.
To set up a net 30 account you will need to apply via email (info@joshicabeauty.com) or phone (323-591-9532) and provide the following info.
Business name, address, phone, and email
Ordering Agent Name
Business Tax ID #
Once you receive a wholesale buyer login, you will be able to see discounted pricing for each product and the ability to make purchases via net 30 invoicing.
Wholesale Vendors
If you need a vast selection of wholesale beauty supply products then these other sites are worth a look. Even though they are not Net 30 vendors, these wholesalers and manufacturers offer up a huge variety of products at discount prices to customers and licensed professionals. You can also find more options on our wholesale hair vendors page.
Do note that the Venus Beauty Supplies website above also qualifies for this list, and offers invoicing terms that these companies do not.
Marlo Beauty Supply
For over 40 years, Marlo has been working with salons, stylists, and spas. They offer wholesale prices on over 5000 products from a large brand list that includes like Clairol, Revlon, Wella, Schwarzkopf, Unite, Moroccanoil, and more.
Their catalog includes supplies for hair, barber salons, nails, skin, waxing, and spa. If you create a Marlo MoneySaver account, you can also benefit from fast delivery, special discounts, deals, limited editions, and free items. Marlo also has a 30-day no-risk guarantee on returns, with a 15% fee for restocking thereafter.
Free shipping is available for orders over $99, but there is $2.50 insurance fee. Any salon professional can order as long as they have a cosmetology license, business license, and a tax ID number. You could also qualify to purchase from Marlo if you have a license for beauty apprenticeship or student enrolment.
Image Beauty
Founded over 30 years ago, as a family business Image Beauty sells over 30,000 products from popular brands to individual clients and licensed professionals. They also deliver cosmetics, hair care products, hair styling tools, skincare products, fragrances, nail products, and bath and body products.
Their wholesale discounts can go as high as 70% off for brands like Redken, Babyliss, Pravana, Yves St. Laurent and O.P.I. From A to Z their brand list is near 1,000 companies long, and you see many of them when visiting their store in Marlton, New Jersey.
Free shipping is available for orders over $55, while they have online coupons where you can get an extra 15% off. If you join their loyalty program you earn $10 in rewards for every $300 spent. Extra points are given out for referrals, birthdays, and for social media likes, shares, and follows. When you reach 1,000 points you can trade them in for a 20% discount on your next order.
Tax refund up to $26k per employee!
Through the Employee Retention Tax Credit, the IRS grants eligible employers a credit equal to 70% of qualifying wages per W2 employee, PER quarter.
If your business experienced a significant decline in gross receipts or was impacted by government shutdowns due to COVID-19, then let us help you solve the IRS's refund application puzzle. You can prequalify today, just by answering 8 simple Yes or No questions.
Get Qualified Today