7

min read
Launched in 2013, Fundwise Capital is an alternative online lender that provides loan assistance to businesses in need. They provide access to unsecured credit cards, credit lines, and business loans that go from $15K to $200K. If you've been turned down by the bank or only offered a pittance of the funds you require to sustain your business, then working with Fundwise might be worth looking into.
Heads Up
Before accepting to work with Fundwise and paying their $500 upfront fee, contact us for a free loan prescreening. No documentation is required, not even a soft pull. We simply rely on the information you provide to be true.
With just basic info (credit scores, business length, gross monthly revenues, etc.) we can determine which alternative online lenders (including Fundwise) can help you secure the funds you require. So, be sure to contact us before you waste $500 just to learn they recommend credit counseling because:
Need help getting a fast loan?
Do you need startup financing, working capital for your business, funding for equipment or real estate? Would you like to get approval in as little as 48 – 72 hours, and your funds released within days?
Various lending products ranging are available for most business owners, including those with limited history or bad credit.
Apply Now
What is Fundwise
As an alternative online lender, Fundwise Capital sprouted out of a need for better funding approval options. Banks and credit unions generally turn down 80% of all business loan applications they receive, which is where Fundwise comes in. Their extensive list of lender contacts helps businesses secure funding where they otherwise could not.
If you're wondering if there's a catch, there is, but if you have no other options, paying extra to the loan you need is worth considering.
To get funding from their network of lenders, you'll have to pay a $500 upfront loan fee (whether approved or not) + 9% of the loan amount (upon approval).
Who is Fundwise
Fundwise Capital was first launched in Provo, Utah, in 2013 by Leo Kanell. Before launching Fundwise, Leo was already well known in the industry for being the entrepreneur who founded Identity Insured, 7 Figures Funding, and 7 Figures University.
Corey Price is also a co-founder of Fundwise to be very energetic and personal. He generally oversees day-to-day operations today, while Leo does, wonderful Leo things.
If you were to call or read recent reviews, you'll hear a lot of mentions of Ben and Kirk Doxley and their excellent interpersonal skills. Should you ever speak to them, you'll find their sales style is very informative, as they educate potential applicants throughout the process. This is similar to the we way structure our business credit tutorials and articles.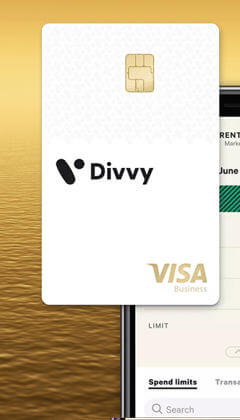 Get cash rewards and a $50k limit!
Divvy credit limits are determined by spending ability, not credit scores. Small business owners that can prove steady monthly revenues can apply for a Divvy corporate visa card.
No personal guarantee is required! All cardholders can also earn up to 7x reward points on hotels and 5x on restaurant purchases.
Get Divvy
How it Works
Fundwise has access to a large network of lenders, with in-depth knowledge of every single qualification they require.
The lending system that Fundwise Capital has perfected over the years, allows their representatives to help business owners to fulfill all requirements needed to fast approve their applications.
Request Form
The first step in getting your loan approved is filling out a simple wizard form where they aim to get a general understanding of your funding needs. The questions have simple choices like yes/no or drop-down selections. No detailed information is required other than your contact information at the end.
At first, you see a few questions about your funding goals and your personal credit status and is very similar to our loan prescreening application.
How much do you want to borrow
The range of your personal credit score
If you've declared bankruptcy recently
Next, they'll ask a couple of business-related questions, again with drop-down selectable options.
Your monthly gross revenues
How long you've been in business
Then, it's just your adding your contact details, so they can discuss your possible funding options, any documentation you would require to get loan approval.
Name, email, and phone number
Callback
That's it, there's nothing else to the form. Just providing this small amount of information is enough for Fundwise to know which of their lending partners, and which loan types you'd most likely qualify for.
Just like us, they will proceed to call you back at your convenience to discuss your funding options, documentation required to prequalify, and any further steps required to get approval.
If you need credit building or credit repair to meet these requirements, they also offer services that will get you where you want to be. Although we suggest using other services like Nav Business for monitoring, and our own free tutorials for learning how to build business credit.
Tax refund up to $26k per employee!
Through the Employee Retention Tax Credit, the IRS grants eligible employers a credit equal to 70% of qualifying wages per W2 employee, PER quarter.
If your business experienced a significant decline in gross receipts or was impacted by government shutdowns due to COVID-19, then let us help you solve the IRS's refund application puzzle. You can prequalify today, just by answering 8 simple Yes or No questions.
Get Qualified Today
Loan Approval
When it comes time to apply for funding, you should by then already have all prerequisites and documentation ready to get fast approval. Once approved, you'll normally be able to receive the loan money within a few days.
Loan Fees
Unlike traditional lending services, Fundwise can get loans approved, where banks and credit unions could not. On top of that, they offer some credit card options with 0% APR interest for the first 9 to 15 months.
These perks, however, come with a price tag since there is generally a lot of background work required to make sure you meet the loan requirements for approval.
If you agree to have Fundwise find a loan/credit partner with a 0% APR offer, the cost to use their services is an initial $500 upfront fee + 9% of the loan amount when approved.
Loan Examples
Here are some examples of how much you'd pay in fees once your loan is approved.
$15,000 Loan = Fundwise fee of $1,850
$25,000 Loan = Fundwise fee of $2,750
$50,000 Loan = Fundwise fee of $5,000
$100,000 Loan = Fundwise fee of $9,500
$200,000 Loan = Fundwise fee of $18,500
If you're able to spend some of your money within a few months via credit, then you can offset the loan fee cost with regular spending. Several of the best business credit cards have introductory cash back rewards that are on top of 1.5%-2.0% cash back offers.
The Ink Preferred even has 3x points on business-related shipping, online advertising, travel, and telecom purchases up to $150,000 per annum.
So with $50,000 spending on intermodal shipping, business travel, and Google AdSense, you'll earn 150,000 points or $1,500 in cash back rewards. Add that to your $1,000 promo cash back reward and you'll earn 50% ($2,500) of the Fundwise loan fee ($5,000) just from investing your loan money via credit.
Buyer Beware
Aside from the loan fees mentioned above, you might find yourself being upsold for credit monitoring and credit counseling services.
We would NOT recommend subscribing to either of these services unless you really like working with your funding managers, and want to give them a bonus commission.
See Your Score
While they are a separate business entity from Fundwise, there's little separation here other than the name of the website.
The upsell for credit monitoring at seeyourscore.com is $30 per month, and not worth it in our opinion. The credit reports are only from TransUnion with no access to Dun & Bradstreet, Experian, or Equifax.
If credit reporting is something you require, check out Nav Business, where you'll get access to more reports (including D&B), be able to dispute errors, and get personal credit alerts. Oh, and membership includes lost wallet replacement too, all for the same price of $30 per month.
Fundwise Optimize
Their credit counseling services, called Fundwise Optimize are at least branded in their own name, and comes with Lender Prep (self-learning), on top of personal consultation. But is it worth the cost?
In general, the goal of most credit repair/counseling businesses is to make money. Period. If you want a cheaper opinion on how best to solve your credit/debt problems, then try contacting a non-profit organization like the NFCC.
For more free tips and trick why not review our Net 30 vendor recommendations, and credit building articles.