4

min read
For businesses who need money fast, ROK Financial has options for same-day funding and loan limits up to $5M. Their staff is filled with business lender leaders that are long on experience.
ROK Financial originated in response to the global COVID-19 pandemic to help businesses survive through troubled times. Although new in business, ROK Financial has already established a glowing reputation of providing many fragile companies with funding to start their business and grow strong roots.
Who is ROK Financial
James Webster founded this new company based on his 20 years of extensive experience in business credit and financial services.
During his career at National Business Capital & Services, he and his team financed small businesses to the tune of over $1 billion. When the pandemic caused National Business Capital & Services to closes their door, James barely missed a beat. He simply started a company of his own, bringing in the best minds and talent available who all wanted to help small businesses in need.
As founder and CEO of ROK Financial, James Webster has not only shown that his team is capable of surviving hard times, but that they could prosper in them. His firm belief that good financial help can save numerous businesses and jobs, is proven true with each new small business loan they get approved.
Need help getting a fast loan?
Do you need startup financing, working capital for your business, funding for equipment or real estate? Would you like to get approval in as little as 48 – 72 hours, and your funds released within days?
Various lending products ranging are available for most business owners, including those with limited history or bad credit.
Apply Now
Why ROK
Why does ROK Financial stand out from the crowd? While other online lenders shy away from new business and startup companies, ROK Financial greets them with open arms.
The core of their lending platform is a dedication to building businesses from the bottom up and maintaining partnerships as they strengthen their financial foundations. If you're fairly new or just starting out, ROK Financial should be on your radar.
No Cost Advisor
Unlike many other online lenders, there is no initial fee to consult with a dedicated Business Financing Advisor at ROK Financial. They will happily discuss all options available to you, at no cost.
Same-Day Funding
As the financial markets still tighten their purse strings with each new COVID-19 wave, ROK Financial offers the ability to receive same-day funding through their underwriters at Fintech.
For businesses that require more loan documentation, a release of funds within a few days is also possible.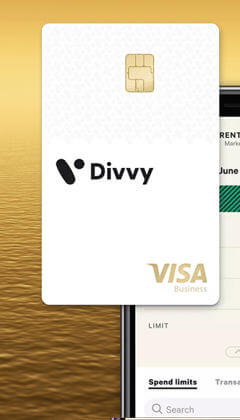 Get cash rewards and a $50k limit!
Divvy credit limits are determined by spending ability, not credit scores. Small business owners that can prove steady monthly revenues can apply for a Divvy corporate visa card.
No personal guarantee is required! All cardholders can also earn up to 7x reward points on hotels and 5x on restaurant purchases.
Get Divvy
Startups Welcome
Who are the main beneficiaries of ROK Financial loans? One trait that sets ROK apart from most of their competitors is that they cater toward recently established companies.
Where other banks and lenders may require 12-24 of months activity to apply for business credit, ROK Financial has the ability to work with companies in the 3-6 months ranges whose monthly gross revenues exceed $15K.
They also have special loans geared towards startups, whose main requirement is a minimum 650 credit score.
High Loan Limits
The minimum loan ROK offers is $10,000, while the maximum limit goes all the way up to $5,000,000. This low-to-high range is not all that common among alternative lenders and provides an opportunity for you to receive higher funding amounts.
No Minimum FICO Required
Unlike the majority of lenders today who require a FICO score of 600-680+, ROK Financial doesn't have a minimum to get your loan approved.
Bad Credit Approvals
ROK Financial also encourages businesses with bad credit scores to apply, proving their motto that no businesses should be discouraged by their financial history. Their networking options for alternative lending sources are numerous, and allow ROK clients to get approvals where others couldn't.
How to Apply
The first step in applying for funding at ROK Financial is to fill out their consultation form which gathers preliminary info:
Business name, industry, and loan contact info
Business activity and annual gross sales
Business credit score if well established, personal if newly established
After submission, one of their advisors will contact you to discuss your funding possibilities. If you wish to apply for one of their recommended options, they'll then give you a paperwork checklist for the documentation required to get approved.
The amount of documentation needed will depend on your business history, financial status, and credit score, along with the type of business loan you apply for, and the funding amount.
Cons
Are there any downsides to applying for a loan at ROK Financial? Yes, there are a few.
Website Transparency
Like most online lenders, ROK's website does not have all the loan details to average visitors to make comparisons. You'll have to apply and speak with one of their funding advisors to get in-depth details about, terms, interest rates, and loan limits available to you.
While they do create unique loan offers for many businesses, it would be nice if they provided more insight into what you might qualify for, before applying.
Short Track Record
ROK Financial was only established in 2020 during the Coronavirus pandemic, so while their online reviews are noteworthy, they don't yet have a long-standing reputation for delivering funds.
Consequently, they may have gained fewer partnerships with lenders in specific loan categories. If some requests are beyond ROK's expertise, however, they will forward you on to a specialized lender.
FAQ
Below you'll find answers to our most frequently asked questions about ROK Financial, along with the type of loans they offer, and how their application process works.
1

min read
In general, most loan applications at ROK Financial include the same primary elements of credit scores, business banking records, and a list of collateral or company assets. Bank references and proof of sufficient deposits will most definitely help speed up your approval process.
In regards to accounting numbers, ROK Financial can require items annual gross sales along with monthly gross margin, cash flow, debt to equity ratio, accounts payable and receivable, earnings, and monthly sales volume.
1

min read
ROK Financial is known as a fast money provider, who has implemented many online systems and procedures that speed up the loan application process. As long as you're able to quickly supply the documentation they request in your funding checklist, you could receive funds in your bank within 24-72 hours.
1

min read
ROK Financial is known as a fast money provider, who has implemented many online systems and procedures that speed up their loan application process. As long as you're able to quickly supply the documentation they request in your funding checklist, you could receive funds in your bank within 24-72 hours.
1

min read
No. ROK Financial does not directly provide loans to their clients and is an intermediary between lenders. They use underwriters like Fintech, and their strong personal network includes a bevy of carefully selected lenders that offer a wide variety of loan and approval requirement options.
1

min read
There are many options for you to choose from at ROK Financial, which include:
Small business loans, startup funding, business line of credit, and SBA loans
Equipment financing and AR financing
Asset-based loans, fix and flip loans
Merchant cash advance and franchise financing