With a virtual business address, you can receive postal mail and get cheap rent from actual office space services with real street addresses. Below we present our top virtual office address reviews, how each mail forwarding service works, and who can offer you the most prestigious business mailing address.
Virtual Offices
When looking for the best virtual office service, be sure to search our reviews for the features you need the most.
Cheapest monthly price
Lowest one-time setup fee
Shortest contract terms
Free toll-free numbers
Unlimited live reception
Call out and texting capabilities
Inexpensive account add-ons
Affordable meeting rooms
Need an unsecured business loan?
Do you need startup financing, working capital for your business, funding for equipment or real estate? Would you like to get approval in as little as 48 – 72 hours, and your funds released within days?
Various lending products ranging from $5,000 to $5,000,000 are available for most businesses, including those with limited history or bad credit, without requiring a personal guarantee.
Apply Now
Opus
Best Virtual Mailbox Service
With over 500 locations in North America for you to buy a virtual address, Opus Virtual Offices offer extensive coverage in 50 states in the US, including Puerto Rico. If you're also looking for a digital mailbox service in Canada, they have those too.
Many Opus Virtual Office reviews mention their prices and services being very straightforward and are great for new companies looking to promote a professional business image by having verifiably real street addresses.
Pricing
With a clear-cut $99 monthly fee, all virtual office plans sold at Opus are all-inclusive packages. Basic memberships include full mail and phone services, plus a live receptionist to answer your calls during business hours. Opus will also convert incoming faxes into emails and instantly send recordings of voice messages straight to your inbox.
Contract
The minimum contract at Opus is for three months (3 x $99), and there is a one-time setup fee of $100. If you wish to pay annually upfront, you'll get one month free (11 x $99), but we suggest you do a three-month trial before making that commitment.
Be sure to turn off your popup blocker and browse multiple pages on the Opus website, as they often have popup offers to waive the one-time setup fee.
Packages
All the options below come as standard features in all Opus virtual office packages for just $99/mo.
Professional business address in the location of your choice
Local business phone number and fax with a verifiable 411 listing
Live answering service with unlimited call transferring
Fax and voice mail forwarding to email
Extra Services
Along with your monthly fee, you'll have the option to tack on additional services to your professional mailing address. Simple features like texting and toll-free numbers cost just $10 per month, while extra phone extensions are $25 per month.
Many of their inexpensive add-ons can be turned on or off as needed, while others are billed by usage. The price for renting a meeting room at Opus is only $25 per hour and is also the cheapest option available by far within our list of top virtual office companies
Call out feature to make unlimited domestic calls through your business phone — $10/mo
Texting feature to send and receive texts — $10/mo
Toll-free number with unlimited incoming calls — $10/mo
Audio conferencing bridge to host small or large meetings – $10/mo
International call transfer to receive business calls while abroad — $10/mo
Additional extensions with voice boxes —$25/mo per extension
Meeting rooms of any size can be rented for $25/hr
Locations
Opus has over 500 virtual office locations scattered across the US, including Puerto Rico. Some of the most prestigious office buildings you can pretend you own private office space are located in Beverly Hills, Boca Rotan, Los Angeles, Miami, and New York.
Small business owners can rent virtual mailboxes in Canada too, as Opus has virtual offices with business addresses in 6 different provinces in Canada (Alberta, British Columbia, New Brunswick, Nova Scotia, Ontario, and Saskatchewan).
Pros
On our list of the best places to rent virtual office space, you won't find a cheaper option than the $99 monthly fee that Opus offers. Their three-month minimum contracts also have the shortest term available in this industry.
The fact that Opus reports regularly to CreditSafe and Moodys (formerly Cortera) means that you can also build business credit by paying your rent on time.
The all-inclusive virtual office package from Opus includes services like unlimited live reception usage, which other companies charge extra for. While you won't get a physical address to conduct daily business at Opus, their $25 per hour meeting room rental price is a steal when compared to competitor pricing.
Cons
Although you can choose a physical office location and benefit from virtual office services at Opus, you cannot store inventory or equipment here; just rent meeting rooms by the hour.
Should you require more than their virtual office solutions can provide or need room for growth as an established brick and mortar business, then renting an office address at Opus might not be for you.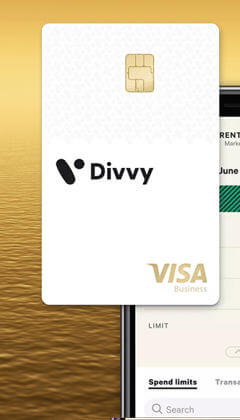 Get cash rewards and a $50k limit!
Divvy credit limits are determined by spending ability, not credit scores. Small business owners that can prove steady monthly revenues can apply for a Divvy corporate visa card.
No personal guarantee is required! All cardholders can also earn up to 7x reward points on hotels and 5x on restaurant purchases.
Get Divvy
FAQ
Below you'll find answers to our most frequently asked about the best virtual office companies and locations, how much they cost, and who provides the best virtual mailbox address services.